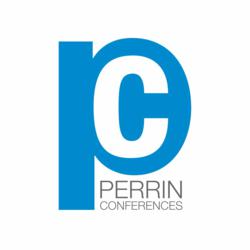 "This was definitely one of the best asbestos conferences I have attended in a long time. Fresh ideas, provocative and knowledgeable speakers, and a very engaged audience..."
Berwyn, PA (PRWEB) February 15, 2012
The Cutting-Edge Issues in Asbestos Litigation Conference will be held at the Beverly Wilshire Hotel in Beverly Hills, CA on March 1-2, 2012. Distinguished speakers include Mark Lanier, Esq., The Lanier Law Firm, and John Fitzpatrick Esq., Wheeler Trigg O'Donnell LLP, who will share their renowned techniques as they demonstrate a mock trial exercise. Panelists will also deliver information and perspectives from both sides of the bar on significant events in 2011 that have ramifications for 2012 and beyond, including regulatory, claims handling, administration, the current economic environment and their effect on damages awarded and recent developments in bankruptcy.
Panels feature five trial-court and appellate judges from California, Pennsylvania, and New York, as well as Hon. Judge Eduardo C. Robreno, Presiding Judicial Officer of MDL-875, Philadelphia, PA.
Having set the precedent in 2010 and 2011 for captivating In-House Counsel/Insurance roundtable panel sessions, this year's panel will be no exception with representation from Chartis Insurance, Gardner Denver, Inc., General Electric Co. and Resolute Management.
Attendees from the Cutting-Edge Issues in Asbestos Litigation Conference are also invited to register and participate in the annual Golf Outing. This year's event is being held at the prestigious Trump National Golf Course Los Angeles, on February 29th. This event enables attendees an excellent opportunity to forge new relationships and grow business contacts.
Perrin Conferences focuses on delivering conferences with information, business challenges, and solutions for law firms and their clients. With highly attended events, the conferences are known for bringing together the "best of the best" in the industry in an atmosphere that encourages learning, discussions, and excellent networking for career and business development.
For more information on gaining valuable insight from the "Who's Who" in the legal industry through Perrin Conferences schedule of events, please visit http://www.PerrinConferences.com or contact Lynnsey Perrin Hee at 610-804-6165.
###