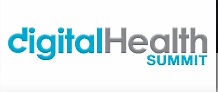 New York, NY (PRWEB) February 13, 2012
Living in Digital Times today announced their summer event, Digital Health Summit: Exploring the Rx for Success, will be held on June 14-15, 2012 at the Omni Hotel in San Diego, CA. On the heels of a sold out, wildly successful Digital Health Summit and Conference at CES 2012, the two day summit/expo will take a deep-dive look at the elements of a successful digital health venture. Living in Digital Times will take a broad look at many of the products, services and ideas that are creating a robust new industry to serve the healthcare market.
The scope and pervasive reach of the digital health market was reflected at CES' Digital Health Summit this past January with speakers from companies as diverse as Ford Motor Company, OptumHealth, Life Technologies, Frost and Sullivan, Pfizer, Qualcomm, UnitedHealth Group, Audax and FitBit.
Digital Health Summit: Exploring the Rx for Success picks up on these game changers and more. It includes workshop-styled sessions coupled with essential high-level discussions addressing digital health products and services and how they will lead to better managed healthcare, patient/doctor communication, shorter hospital stays and faster recovery time, lowered costs for health insurance, early prevention and detection, digital patient information records, and medical attention over distances. The Summit is about education and equipping those individuals, companies and organizations with the tools and connections they need to operate effectively.
"The digital health revolution may be in full swing, but there's a lot that needs to happen in order to create a new ecosystem for healthier outcomes," said Jill Gilbert, co-producer of The Digital Health Summit. "Whether you're looking at the skyrocketing costs of medical care, the rise of obesity, diabetes and heart disease, or the complications of an aging population, one thing is clear: the status quo is no longer an option."
Mark your calendars for this important next step in the world of digital health. Register for the June event by visiting the application online http://digitalhealthsummit.com/summer-summit/ and follow us on Twitter @dhsummit to stay informed.
For more information about speaking opportunities, sponsorship, exhibit area or press credentials, contact Jill Gilbert at jill.gilbert@digitalhealthsummit.com.
Review press coverage from the Digital Health Summit held at CES 2012 at http://digitalhealthsummit.com/news/ and watch the videos from the conference: http://digitalhealthsummit.com/2012-videos/.
About Living in Digital Times
An umbrella group focusing on lifestyles, Living in Digital Times looks at digital solutions throughout life's stages, providing opportunities to show and grow businesses through a deep understanding of the needs of life's different segments.
Living in Digital Times produced six expos and conference summits at the 2012 International CES that showcased the latest innovations in different lifestyle segments: Kids@Play Summit; Mommy Tech Summit; Silvers Summit; Digital Health Summit; FitnessTech Summit; and HigherEdTECH Summit.
MEDIA CONTACT:
Jessie Barrett
Account Executive
lotus823
jessieb(at)lotus823(dot)com
732-212-0823
###