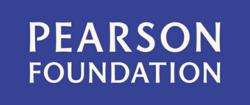 New York, NY (PRWEB) February 14, 2012
Starting today, readers everywhere can secure donations of new hardcover and paperback books for their local public elementary school simply by reading free digital books online at http://www.wegivebooks.org. We Give Books announced that as many as 150,000 new children's books will be shared as part of its new online campaign, Read for My School, which allows readers to show their support for local elementary schools and to do their part to highlight the importance of reading.
We Give Books, the digital literacy initiative from the Pearson Foundation and the Penguin Group, gives students, teachers and families access to a digital library of world-class children's books. Simply by reading online at http://www.wegivebooks.org anyone can help give a book to one of many literacy-based charities from around the world. Read for My School is the one campaign each year that allows readers to direct donations to their own schools. Starting today at 12:00 PM EST, and lasting until 150,000 books are given, the Pearson Foundation will donate one book to public elementary schools selected by We Give Books visitors.
This latest We Give Books campaign follows other successful campaigns that have benefited schools and families throughout the United States—efforts that have included Read for My School Florida, when Floridians read 50,000 books online in less than 10 days; and Read for Chicago Public Schools, where, in partnership with Hyatt, readers were able to place books in the homes of some of Chicago's most needy families.
"Reading is a fundamental part of academic success and we encourage students and families to read together every day," said Colorado Gov. John Hickenlooper, who also serves as Chair of the Education Commission of the States. "Working together, we can help change lives by making sure every child can read."
"The We Give Books Read for My School campaign inspires a love for reading by putting books directly into the hands of students," said Colorado Lt. Gov. Joe Garcia. "We believe that everyone has a role to play in making sure that children learn to read."
"We Give Books aims to share the love of reading and to underscore the importance of giving," said Pearson Foundation President and CEO Mark Nieker. "Read for My School gives everyone the chance to share digital, hardcover, and paperback books in a way that helps support our nation's schools and school libraries—and that gives young readers a chance to have a direct impact on their own school in the process. We look forward to students, families and educators reading – and helping to give – these 150,000 books, and hope that Read for My School will become a national celebration of putting books in our schools."
Since We Give Books launched in 2010, the Pearson Foundation and Penguin have donated close to 650,000 books. We Give Books works with exemplary literacy partners in the United States and around the world to put books into the hands of children and families. To learn more about these partners including Room to Read, Books for Asia, Harlem Children's Zone, and Jumpstart, visit http://www.wegivebooks.org/campaigns.
Visit http://www.wegivebooks.org to learn more and be a part of Read for My School.
Media Contact:
Stacey Finkel, Pearson Foundation, Stacey.finkel(at)pearsonfoundation(dot)org, 703.304.1377
About We Give Books
We Give Books is a philanthropic program from the Penguin Group and the Pearson Foundation that helps children become lifelong readers and givers. Together, the Penguin Group and the Pearson Foundation support literacy through programs that engage entire communities. Working around the world through programs like Booktime and Jumpstart's Read for the Record, Penguin and the Pearson Foundation have touched millions of lives in thousands of communities. To learn more about the We Give Books program and its nonprofit literacy partners, go to http://www.wegivebooks.org.
About the Pearson Foundation
The Pearson Foundation, a 501(c) (3) nonprofit, extends Pearson's commitment to education by partnering with leading nonprofit, civic, and business organizations to provide financial, organizational, and publishing assistance across the globe. The foundation aims to make a difference by sponsoring innovative educational programs and extending its educational expertise to help in classrooms and in local communities. More information on the Pearson Foundation can be found at http://www.pearsonfoundation.org.
###