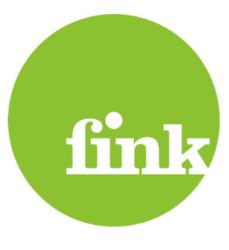 For today's business, a website is the modern day salesman...so first impressions are vital
London (PRWEB UK) 15 February 2012
The salesman of yesterday used to be a powerful player and an important part of the sales process but he is being knocked out of the way by an ever growing power. The Internet is killing off the middle man and forging a direct link between suppliers and their customers as the balance of power is shifted. The Fink Agency, a digital media agency based in London, shares insight into the trend.
There have been some fundamental changes to the sales process as buyers use search engines such as Google and Yahoo! as tools that allows in-depth research and comparison of goods or services across virtually any topic of choice. Reviews from strangers are highly regarded and company websites have become the new corporate face for businesses, according to Fink.
"For today's business, a website is the modern day salesman and a lot of the times it acts as the first point of contact for the customer, so first impressions are vital." says Andy Fink, Creative Director and Partner at the Fink Agency. "Relevant information needs to be discoverable on websites and one of the most effective methods used to achieve this is through an on-line video". He goes on to say, "Whether it be a quick introduction to the business, a product demo or a 'how to' tutorial, the attention of an audience can be captured with video. Acting as a great way to send out a message, on-line videos can transcend emotion along with facts and prove to be very entertaining and informative."
Realising the power that websites hold is only a small step towards creating a lean, mean, lead generating machine. In the virtual world, content is king and web surfers are in control. It means that for a website to be successful it needs to be engaging, informative and easy to use. Video for web has risen in popularity, with more and more people choosing to access short video clips for specific information. On-line videos have become the norm thanks to channels such as YouTube who allow viewers to upload their own content and share it. Some of these videos strike the right cords with their viewers and become viral as they are spread throughout cyberspace, delivering their message with emotion to its captured audience.
Industry experts, the Fink Agency, have picked up on this trend. Being a digital media agency they have noticed how an increasing amount of their video productions and resources are ending up on-line as technology advances and businesses become more aware of their importance. For more information, please visit http://www.finkagency.co.uk .
###