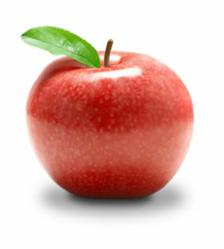 1099FIRE reminds business filers of the 1099 paper filing deadline for 2012, which falls on Tuesday, February 28, 2012.
Madison, Wisconsin (PRWEB) February 14, 2012
1099FIRE (http://www.1099fire.com) reminds business filers of the 1099 paper filing deadline for 2012, which falls on Tuesday, February 28, 2012. If you are submitting 1099 forms by paper, you print on top of the red-ink forms and mail on or before February 28, 2012. 1099FIRE software can help you import data from Excel and print just the data on top of Copy A of forms W-2, 1098, 1098-C, 1098-E, 1098-T, 1099-A, 1099-B, 1099-C, 1099-CAP, 1099-DIV, 1099-G, 1099-H, 1099-INT, 1099-K, 1099-LTC, 1099-MISC, 1099-OID, 1099-PATR, 1099-Q, 1099-R, 1099-S, 1099-SA, 3921, 3921 and W-2G.
The 1099 software can also be used for filing W2s and 1099s electronically to the IRS and SSA. The electronic filing deadline for both 1099s and W2s is Monday April 2, 2012.
1099FIRE can e-file the following IRS and SSA Forms:
1042-S Foreign Person's U.S. Source Income Subject to Withholding
1096 Annual Summary and Transmittal of U.S. Information Returns
1097-BTC Bond Tax Credit
1098 Mortgage Interest Statement
1098-C Contributions of Motor Vehicles, Boats, and Airplanes
1098-E Student Loan Interest Statement
1098-T Tuition Statement
1099-A Acquisition or Abandonment of Secured Property
1099-B Proceeds from Broker and Barter Exchange Transactions
1099-C Cancellation of Debt
1099-CAP Changes in Corporate Control and Capital Structure
1099-DIV Dividends and Distributions
1099-G Certain Government Payments
1099-H Health Coverage Tax Credit (HCTC) Advance Payments
1099-INT Interest Income
1099-K Merchant Card and Third-Party Payments
1099-LTC Long Term Care and Accelerated Death Benefits
1099-MISC Miscellaneous Income
1099-OID Original Issue Discount
1099-PATR Taxable Distributions Received From Cooperatives
1099-Q Payment from Qualified Education Programs (Under Sections 529 and 530)
1099-R Distributions from Pensions, Annuities, Retirement Plans, IRAs, or Insurance Contracts
1099-S Proceeds from Real Estate Transactions
1099-SA Distributions From an HSA, Archer MSA, or Medicare Advantage MSA
3921 Exercise of an Incentive Stock Option Under Section 422(b)
3922 Transfer of Stock Acquired Through an Employee Plan Under Section 423(c)
5498 IRA Contribution
5498-ESA Coverdell ESA Contribution Information
5498-SA HSA, Archer MSA, or Medicare Advantage MSA Information
8027 Employer's Annual Information Return of Tip Income and Allocated Tips
W-2G Certain Gambling Winnings
W-2, W-3 Wage and Tax Statement (with corrections W-2C, W-3C)
A free demo of 1099 software can be downloaded by visiting 1099fire.com. Software features of the 1099 software include:
Import from Excel or CSV file format. Sample excel spreadsheets can be downloaded here http://www.1099fire.com/support/import/index.htm
Prints on pre-printed 1099 forms and W2 Forms.
Print unlimited Copy B recipient and filer copies on plain paper with blank ink.
Unlimited electronic filing via the IRS FIRE system.
Automatically generates Form 1096 and W-3.
Prompt, courteous and reliable U.S.-based support through phone, chat or e-mail.
Free electronic 1099 processing software demo can be downloaded by visiting http://www.1099fire.com.
About 1099FIRE.com
Founded in 2000, 1099FIRE is dedicated to providing feature-rich 1042-S, 1097-BTC, 1098, 1099, 3921, 3922, 5498, 8027, 8955-SSA, W-2G and W-2 software. Import, print and eFile 1099 forms the quick and easy way!
1099FIRE is a market-leading provider of information-reporting solutions and services for 1099, W-2 and 1042-S filers. 1099FIRE develops and markets a comprehensive range of products that enables any size business or institution to effectively comply with all 1099, W-2 and 1042-S filing requirements.
Have 1099FIRE Service Bureau handle all of your printing/mailing and IRS filing needs - it's secure, affordable and stress free!
###