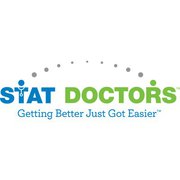 "Stat Doctors is about helping companies improve performance through better health, enhanced productivity and reduced costs"
(PRWEB) February 13, 2012
Stat Health Services which provides Stat Doctors, an e-health care solution delivering anytime, anywhere access to emergency room physicians with a focus on improving care while reducing costs has joined the Center for Health Value Innovation, an organization at the forefront of the latest ideas in health care's changing landscape and recognized leader on outcomes-based contracting, health benefits design and health value acceleration.
The Center for Health Value Innovation (CHVI) believes Stat Doctors is forging a path and can share its work with other members to help the overall organization measure and discover improved outcomes. "Stat Doctors is providing an innovative technology-based solution that gives plan sponsors an opportunity to get their arms around unnecessary emergency room usage," says Cyndy Nayer, President and CEO of the Center for Health Value Innovation. "Stat Doctors is a tremendous asset to bending the cost trend and getting people engaged in how to better manage health care."
In step with its mission to share evidence that value-based designs drive improved outcomes, CHVI posted a recent Stat Doctors case study on Scottsdale Health Care. The case study demonstrated how using Stat Doctors lowered costs for both the hospital's plan and co-pay, improved employee medical benefits satisfaction with benefits and reduced wait times for care.
This month in Washington, DC, Dr. Glen McCracken, Chief Medical Officer for Stat Health Services, presented at The World Congress 7th Annual Employer Health & Human Capital Congress, which was co-sponsored by CHVI. Dr. McCracken spoke about e-health care with a focus on Stat Doctors' solution.
Stat Health Services and CHVI both focus on improving overall health through quality, value and trust-based outcomes. "Stat Doctors is about helping companies improve performance through better health, enhanced productivity and reduced costs," said Dr. Alan Roga, CEO and Chairman of the Board of Directors of Stat Health Services. "We offer a proven solution that is a win-win for employers, patients and insurers. Being a part of the Center for Health Value Innovation community is a natural fit that gives us an opportunity to share our vision and collaborate with some of the leaders who can positively impact health in America."
About the Center for Health Value Innovation (CHVI)
CHVI (501c3) is in relentless pursuit of innovation in benefit designs that improve engagement, accelerate accountability and create a predictable health cost trend. CHVI members represent over 60 million lives from all market segments in the health value supply chain, sharing the evidence of improved health and economic outcomes through value-based designs, including the outcomes-based contracting platform for accelerating meaningful change. The Center for Health Value Innovation's goal is to improve the health of people, organizations and communities throughout the U.S. For more information, visit http://www.vbhealth.org.
About Stat Health Services Inc.
Stat Health Services Inc. is an e-health company in Scottsdale, Arizona that leverages innovative technology to deliver its Stat Doctors service. Stat Doctors provides personalized, private and secure 24/7 virtual house calls with a national network of board certified emergency room physicians, helping patients with common health problems.
Stat Doctors increases access to providers, improves quality of care and reduces costs with technology that provides a virtual exam room, online medical consultations (eVisits), electronic health records (EHRs) and electronic prescribing (ePrescribing). For more information, visit http://www.statdoctors.com or call 888-990-STAT.
###