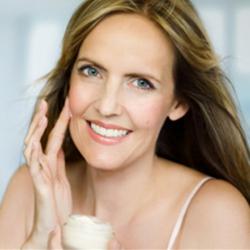 TheBeautyPlace.com explains what takes place during the aging process and the types of ingredients necessary to combat the various stages.
Miami, Florida (PRWEB) February 14, 2012
TheBeautyPlace.com is witness to the ever-growing beauty product industry on a daily basis, especially products geared to preserve a youthful appearance...welcome to the world of "Anti-Aging". A world so vast, the expansive assortment of product lines and product types on the market today seems endless.
In an effort to ease the confusion and frustration consumers endure in selecting an "Anti-Aging" treatment program, TheBeautyPlace.com explains what takes place during the aging process and the types of ingredients necessary to combat the various stages. The following is a guideline of what to look for, including specific product recommendations to target these particular skin care needs.
While there are various factors involved during the aging process, there are four main reasons that cause skin to age. By learning what these stages are and why they occur, creating a program will be simple and will make sense. The four main stages are pigmentation, loss of collagen, skin cell deterioration and dehydration.
PIGMENTATION
The production of pigment in skin is what causes discoloration, age spots, brown spots – basically, an overall splotchy appearance. These uneven skin tones prevent one from having a bright complexion since light does not reflect well on dull skin, and further preventing a vibrant and fresh look. The causes of pigmentation stem from exposure to harmful effects of UVA and UVB rays, inflammation, hormones or other damaging environmental factors. The best remedy to counteract this condition is a product that will lighten or bleach dark spots and also eliminate dead skin.
Ingredients such as Kojic Acid, Vitamin C and Hydroquinone will cause these spots to fade with continued use, leaving skin bright and even. Eliminating dead skin will further expedite the process through exfoliation. So depending on how sensitive the skin is, be sure to choose the appropriate strength. Keep in mind that skin lighteners and skin bleaching increase sensitivity, so if redness or irritation occurs, choose a gentle formula and use the products less often.
RECOMMENDED PRODUCTS:
DDF Hyperpigmentation Protect & Correct SPF 15 Retail: $65; TheBeautyPlace.com Price $44.85
StriVectin-EV Get Even Brightening Serum Retail: $89; TheBeautyPlace.com Price $65.99
LOSS OF COLLAGEN
Collagen Fibers in skin are present in a layer underneath the structure of the surface and supports the skin's volume, texture and firmness, providing a youthful appearance. Over time, the damaging effects of the sun, pollutants, smoking and such cause the collagen fibers to break down leaving tears, spaces and gaps in the layer. As a result, the skin's elasticity and volume are compromised due to the lack of support now that the layer has holes in it, and the formation of fine lines and wrinkles begin to appear. Since collagen fibers cannot be repaired, the only solution is to use skin care products that contain ingredients that will generate and produce new collagen.
Ingredients to help stimulate the growth of new collagen include Growth Factors, Peptides, Vitamin C, Amino Acids and most popularly, Retinol. Skin care products that contain these ingredients are will work most efficiently when used on a regular basis, as the skin continues to age.
RECOMMENDED PRODUCTS:
Dr Brandt Collagen Booster Retail: $75; TheBeautyPlace.com Price $51.99
Jan Marini Age Intervention Retinol Plus Retail: $65; TheBeautyPlace.com Price $47.99
SKIN CELL DAMAGE
Similar to the process in which collagen is lost, harmful environmental factors also have the ability to destroy skin cells, inhibiting skin cell turnover and potentially damage the DNA, proteins and cell membranes. What this means is that the integrity of the skin's cell will be compromised, leaving it unable to repair or defend itself from hazardous skin conditions such as cancer and premature aging. Because skin cells naturally diminish as the skin ages, it is especially important to preserve the health of the cell through the use of daily sun protection and an increased intake of antioxidants.
To best preserve the skin cell's health, use products that contain an SPF for both UVA and UVB protection. Also, look for products packed with antioxidants such as Green Tea Leaf Extract, Licorice Extract, Pomegranate and Blueberry Juice Extracts, just to name a few.
RECOMMENDED PRODUCTS:
NIA24 Sun Damage Mineral Sunscreen Retail: $45; TheBeautyPlace.com Price $28.99
Vivite Daily Antioxidant Facial Serum Retail: $109; TheBeautyPlace.com Price $41.99
TheBeautyPlace.com is a leading online retailer of professional beauty products for your hair and skin care needs. Find some of the industry's top beauty brands at extremely competitive prices. Hair products offered by TheBeautyPlace.com range from professional flat irons to products for hair loss. Quality skin care products address skin concerns from anti-aging to acne-prone skin.
Follow TheBeautyPlace.com
On Twitter: @TheBeautyPlace
On Facebook: Facebook.com/pages/TheBeautyPlacecom/125435188536?ref=ts
TheBeautyPlace.com Blog: http://www.blog.thebeautyplace.com
###