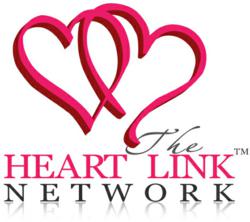 We need to help women entrepreneurs find what they need to succeed, and connect with one another in powerful and meaningful ways," Dawn Billings, CEO and Founder of The Heart Link Women's Network
(PRWEB) February 15, 2012
Dawn Billings, founder of The Heart Link Women's Network with over 200 women networking locations in five countries and longtime advocate of entrepreneurship and women entrepreneurs, believes women need more mentoring, networking, and access to each other.
"We need to help women entrepreneurs find the resources they need. This happens when they find each other. Women are natural collaborators if they can simply and easily get connected," Billings says.
Women-owned businesses are touted to be the driving force behind an economic rebound, according to Kauffman research Overcoming the Gender Gap: Women Entrepreneurs as Economic Drivers. But, if changes aren't made in attitudes and opportunities, that potential is unlikely to be realized, as shown by The American Express OPEN State of Women-Owned Business report.
Billings has also created Heart to Heart Media, a new way for women to be found online, gain necessary exposure in their industries, all the while making a difference for women and children through the Charitable Heart Foundation, a non-profit organization that helps a variety of women and children's causes.
About Dawn Billings
Dawn Billings is founder and president of The Heart Link Women's Network, a former Licensed Professional Counselor and author of over 20 books, Billings has written extensively about the importance of networking for women, and the impact it can have on their success.
In 2008, Billings was selected as one of 80 emerging women leaders by Oprah Magazine and The White House Project and chosen as one of 15 "Women of Achievement" by the Cobb County, Georgia YWCA,
About The Heart Link Network
The Heart Link Network connects values-driven women small business professionals, in the U.S., Canada, Australia, with new sponsorship locations in Pakistan and Costa Rica.
##