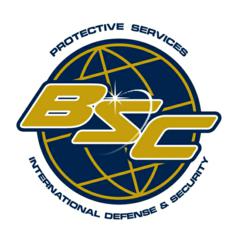 ...anything which allows Bryant Security to support kids, law enforcement and shooting, I am IN!"
(PRWEB) February 14, 2012
The Wasie Foundation brings the community of Miami an event to remember, that's right on target.  World-class marksmen, local celebrities and athletes unite to give support to The Florida Sheriffs Youth Ranches.  Bryant Security, a Miami security company is among the supporters, ready to shoot, for a good cause.  Ready, aim..FIRE!
Friday, February 17, 2012 at the Markham Park Target Range, teams of marksmen, the Broward Sheriff's Office personnel, area SWAT and law enforcement, IDPA Master class shooters and NFL players will be among the shooters.  WSVN Meteorologist Vivian Gonzalez, Broward County Sheriff Al Lamberti and Miami Dolphins Tackle Lydon Murtha are among the participating celebs.  Among the supporters, and one of the registered shooting teams include Bryant Security, a security company in South Florida, excited to give support to law enforcement.  "Although shooting clays is completely new to me, anything which allows Bryant Security to support kids, law enforcement and shooting, I am IN!"
The first annual trap shooting tournament will be followed by a BBQ reception, team photos, press interviews, and great prizes. J&R Outfitters is awarding first place prizes for team and individual shooter - a team hog hunt and individual trophy axis deer hunt. 
 
About Bryant Security
BRYANT SECURITY is one of South Florida's most established and well diversified security companies. Providing South Florida guard services armed and unarmed in the Miami-Dade and Broward Counties, this family owned and operated business has proudly served and protected the community, property and people since 1985.
Offering innovation, quality, professionalism, resourcefulness, experience and flexibility, this makes Bryant Security the security services industry leader of South Florida. Mandating skilled manpower, teamwork, expertise, specialty knowledge and trained security officers to demonstrate precise and flawless conduct at all times. From executive level protection to CCTV Camera and Entry Systems, they demand the very best! Each protection task private or public that their protection officers undertake calls upon their extensive training which focuses on ensuring the security and safety of your company, property and staff.
When you select BRYANT SECURITY you are ensuring that your facility will enjoy the highest possible degree of Miami professional security. Their management team consists of hands-on leaders who will work directly with you in planning and implementing your campus' security and contingency planning needs. BryantSecurity.com or 305-405-4001.
###