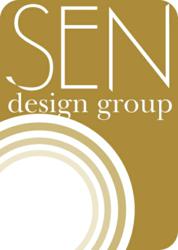 (PRWEB) February 13, 2012
Entitled "Best Business Strategies for 2012: Competing & Thriving In The New Economy," the seminar will be presented in West Palm Beach, FL on February 22nd, in Baltimore, MD on April 18th, and in Stamford, CT on October 17th. The compelling one-day seminar has been geared to fill knowledge gaps in finance, budgeting, pricing, marketing, closing sales and other kitchen and bath business strategies that were revealed in a recent kitchen/bath dealer survey conducted by the event co-producers.
"Strategically, these vendors are smart to support this program," said Peterson. "Kitchen/bath dealers that are better managers and marketers will produce more sales of the sponsors' products. So these sponsors are rewarding loyal accounts and prospective customers with free tuition to this business seminar. By doing something good for their dealers, they will also be doing something good for bettering their own bottom lines in 2012."
For more information, please contact Ken Peterson CKD (1-800-991-1711; kpeterson@sendesign.com). Or click on the following link for more details and to register as a Guest for any of the three events: http://www.senseminars.com/seminars.htm
About the SEN Design Group:
Headquartered in Chapel Hill, NC as the industry's first buying and business development group, the SEN Design Group counts 214 dealer-members from coast-to-coast. These members enjoy deeper discounts and volume rebates from 75+ vendors in cabinetry, countertops, appliances, plumbing fixtures, lighting, flooring, tile, bath products, accessories, and business services that are affiliated with the group. They also receive business management training, networking opportunities, and have access to business coaching services, financial benchmarking reports, showroom design services, peer counseling at roundtables, sales training, and marketing tools that all help to improve their bottom lines.
###