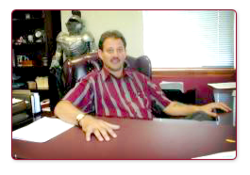 It's very exciting to finally see the wind of change in the real estate business...
White Plains, Maryland (PRWEB) February 15, 2012
Pete Hamelman, Broker/Owner of Residential Plus Real Estate stated Friday, in a local level interview with a Real Estate Marketing Professional, "with the Robo-Signing Settlement amist a key indicator of economic climate, consumer confidence along side increased confidence in the securities market for mortgage servicing, our piece of the puzzle will soon realize a long-awaited positive change."
Sources from DSNews.com report a total of $394 million in penalties against Bank of America, Citibank, JPMorgan Chase, and Wells Fargo for robo-signing foreclosure documents, (Bay, C, 2012, retrieved here).
"It has been an exhausting last few years in our business," Hamelman said. "Our REALTORS have worked countless hours on attempted short sales for our clients, with lien holders less than willing to cooperate. Our agents, nevertheless, didn't give up, and worked their short sale contracts for our sellers all the way to the day of foreclosure - without pay."
The news of the settlement should change the confidence of the mortgage securities investment markets while simultaneously fueling buying power among consumers.
Another key indicator for a real estate come-back is the release the very next day by the same source (Day, C, 2012), as the Senate's housing chairman pushes for more principle writedowns, the local markets will stabalize - with less foreclosures. Hence, market values will become stable. The chain reaction to this push will ultimately effectuate more reasonable offers for sellers with the end-result - more sales. A win-win for both the buyer and the seller. "It's very exciting to finally see the wind of change in the real estate business," exclaimed Hamelman.
Hamelman, also the co-owner and partner of several small businesses, including Martinia's Lounge in White Plains, proudly supports Will Be D.D., a national designated driver program that enhances community safety while eliminating DUI's and fatal or severe crashes.
# # #