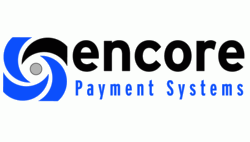 (PRWEB) February 14, 2012
The Clear Advantage Terminal offers its merchants more than just a high standard of excellence as one of the most advanced payment systems available. The Clear Advantage Line from Encore Payment Systems also offers several special features designed to help merchants process payments with ease. One of the most exciting features is the ability for any merchant, big or small, to do customized receipt advertising at no additional cost.
The Receipt Advertising and Customization Tool from Encore is now available on all of Clear Advantage Terminals and provides a unique way for merchants to reach out to both existing customers as well as potential future customers. With the Receipt Advertising and Customization Tool, merchants simply choose a custom message to be displayed on the bottom of all credit and debit card receipts. The advertisement can be designed to enhance customer loyalty and increase revenue by offering customers a new incentive to return, referring a friend or even spending more on their next visit. In addition, the service can even be used for things as simple as placing a return policy on each receipt, informing customers of other policy changes or making sure each customer is aware of store hours. Ultimately this service allows merchants access to free advertising that takes little or no additional effort which, in turn, should generate revenue and improve customer relation.
The Clear Advantage equipment is offered through exclusively to Encore Payment Systems and its affiliated companies: Momentum Payment Systems and Prodigy Payment Systems.
For further information visit http://www.encoreps.com/gaw/paymentprocessing.asp or contact Jazwinder Kataria, JKataria(at)encoreps(dot)com , 1.800.641.0426
About Encore Payment Systems
Encore Payment Systems was established for the purpose of providing electronic payment processing solutions and other value-added services to small and medium-sized merchants throughout the United States. Encore is a leader in the electronic payment processing field providing credit card, debit card, ATM card, gift card, prepaid card, EBT and check processing services. Encore maintains a sincere dedication to superior customer service and an honest and ethical approach to acquiring new customers. This vision has enabled Encore to become one of the fastest growing companies in the industry excelling in all aspects of merchant services. Encore Payment Systems is located at 3801 Arapaho Road, Addison, Texas 75001. Please follow us @EncorePS or visit Encore Payment Systems online at http://www.EncorePS.com.
About Clear Advantage
The Clear Advantage Terminal line-up, established in 2005, has evolved over the last six years from a single comprehensive merchant solution to a full line-up of multifunctional electronic payment processing solutions for small to medium-sized businesses throughout the U.S. Its complete system can process a variety of electronic payments, including credit card, debit card, ATM card, gift card, prepaid card, EBT and check processing services.
PRESS RELEASE**Preferred partners.
###