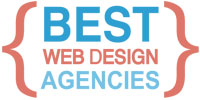 YMedia Labs Ranked as Best iPhone Development Company by bestwebdesignagencies.com for February 2012
(PRWEB) February 14, 2012
The independent authority on web design and development, bestwebdesignagencies.com, has named Y Media Labs the best iPhone development company for the month of February 2012. They have been named the best iPhone development company as a result of the meticulous evaluation process involving over ten-thousand web design and development firms offering a variety of services. Only the ten best mobile development companies offering an iOS development services for the iPhone platform are listed on the monthly rankings.
Y Media Labs is an online design and development studio offering a variety of services ranging from their mobile strategy services to mobile application services. Their services focus on the mobile industry through creating custom designs and applications to meet the needs of their customers with a variety of functionalities and creative strategies to create effect displays. Their process for all projects ensures a comprehensive strategy being developed with an exceptional final result.
bestwebdesignagencies.com evaluates each iPhone developer which has been considered for the rankings through the use of a meticulous evaluation process. This process involves the use of a set of evaluation criteria, customer references, and a review of the completed work as well as other areas of research both online and offline. The five areas of evaluation for iPhone development services include development quality, application acceptance, design, customer support, and bug testing.
Customer references are also used by bestwebdesignagencies.com to obtain a unique perspective from those who have used the mobile development services of each evaluated agency. The customers of Y Media Labs has indicated a strong process from the conception of the idea and visual design to having the application published in the app store. Customers were indicative of their appreciation of the quality of the applications being developed and fast response times.
Through this meticulous evaluation process, bestwebdesignagencies.com provides their monthly list of the best iPhone development companies in the industry. YMedia Labs provides a service which produces unique mobile applications on the iPhone platform which meet the expectations of the customer. Those looking for an iPhone development company which produces unique and powerful applications should consider YMedia Labs for their iPhone app company.
ABOUT bestwebdesignagencies.com
bestwebdesignagencies.com is an independent research firm with a dedication to providing a list of the best web design companies and web development firms in the industry. Through meticulous research and developed methods for evaluating and ranking companies, bestwebdesignagencies.com has provided customers of web design and development services with a great resource to find a top performing web design company. Evaluations are carried out by a specialized team of researchers who examine thousands of applicants each month. bestwebdesignagencies.com provides their rankings free of charge to companies and individuals searching for a quality web design firm or looking for other design and development services with updates being provided on the first of each month. The website also provides information and resources for those looking to learn more about web design and development services.
To learn more about the Best iPhone Development Companies visit:
http://www.bestwebdesignagencies.com/rankings-of-best-iphone-development-companies
To learn more about YMedia Labs visit:
http://ymedia-labs.bestwebdesignagencies.com/
###