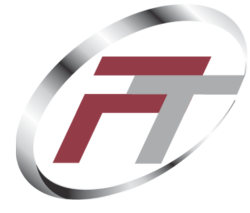 We are constantly searching for innovative ways to rapidly update FPGA users on the latest information or innovations so they can be as effective as possible with their product efforts
Katy, TX (PRWEB) February 14, 2012
Faster Technology LLC announces the launch of the Official Faster Technology YouTube Channel. Utilizing Faster Technology's extensive training and web delivery capability to create and deploy videos on current FPGA topics, this new channel will allow Faster Technology to educate the widest possible audience on the latest capabilities enabled by leading edge Xilinx FPGAs.
Faster Technology is a leader in providing live instructor-led Xilinx training classes in addition to web-based methods and remote training. By leveraging the popular YouTube video streaming service, Faster Technology is able to reach a much broader audience and the "Subscribe" feature allows followers to be instantly alerted of new possible target applications or new FPGA based capabilities. "We are constantly searching for innovative ways to rapidly update FPGA users on the latest information or innovations so they can be as effective as possible with their product efforts." says John McCaskill, President of Faster Technology. "These videos are intended to provide a short overview of a topic of current interest."
The first two videos released are:

The "320 Gbps High Speed Serial Demonstration" shows how to achieve very high bandwidth with off the shelf board level components. In the video, Faster Technology demonstrates how to rapidly build a system that achieves an aggregate bandwidth of 320 Gigabits per second using the recently launched Virtex-7 Targeted Development Platform from Xilinx (VC707) and two of Faster Technology's FM-S28 FMC modules. Using this reference design as a starting point, users can rapidly build systems for high performance processing of network information flow found in applications such as image analysis, financial market trend analysis and trading, intrusion or denial of service attacks, or real time network traffic analysis.
The "FMC Migration Demonstration" illustrates the ease with which a design for an older family of FPGAs can be migrated to a newer generation FPGA using the latest tools from Xilinx. In this video, a reference design is seamlessly migrated across three separate Targeted Development Platforms from Xilinx, starting from the Virtex-6 ML605, next to the Kintex-7 KC705, and finally to the Xilinx Virtex-7 VC707. The ease with which design migration can be accomplished enables FPGA users to rapidly move up to the latest generation of FPGA capabilities with minimal effort. With easy migration, FPGA users can use more of their existing design functions while still getting the higher performance, lower power and potential cost savings of the latest generation FPGAs.
About Faster Technology
Faster Technology, LLC develops high-performance Xilinx FPGA solutions that maximize processing throughput while minimizing latency. Targeted designs for the financial, defense, seismic and medical industries provide high performance computing at the very edge of the network connection. The company is a Xilinx Alliance Program Partner and offers custom design services.
Faster Technology is also the Xilinx Authorized Training Provider for Texas, Colorado, Utah, Oklahoma, Arkansas, Louisiana, Wyoming, Montana, and Southern Idaho. Courses include a wide range of options from the introductory level to the expert level including topics such as: FPGA design, embedded systems development, connectivity, DSP design and HDL languages. Visit the company website to view the complete list of Xilinx training courses.
###