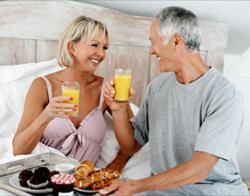 Ask your doctor - A vacuum pump could be the best ED solution you've ever tried.
Mt.Laurel, NJ (PRWEB) February 16, 2012
After a target market evaluation, Legend Sales Inc. has decided to re-design PenisPumpWarehouse.com to make it more user friendly with easier navigation for it's main client base which is mainly comprised of seniors.
Many older Americans are making the movement towards a more natural lifestyle that includes limiting medications whenever possible, and they are turning to online web stores to make purchases for personal health needs. As a result of this increased interest, PenisPumpWarehouse.com has also added a complete men's health section providing information about erectile dysfunction, offering ideas for other natural remedies and explaining why it's important to talk to a doctor first.
Men who visit PenisPumpWarehouse.com will be able to navigate more easily through the large horizontal navigation bar, enjoy easier reading with larger font and 25 percent larger photos that offer a close up view unlike any other online web source. Orders can be placed online or by telephone and the privacy policy has remained the same, offering discreet billing and shipping.
One of the highlights of the re-design is a page which suggests the correct products that correspond with each man's severity of erectile dysfunction: http://penispumpwarehouse.com/most-popular.php If a customer's doctor approves of a vacuum pump for treatment, the above suggestion page will provide a personalized treatment option. This feature is an industry first and is already making a difference in mens success rate.
Baby Boomers are aging, and with it comes an increased likelihood of erectile dysfunction. This condition affects 5 to 10 percent of men around age 40. By age 70, 40 to 60 percent will develop ED. It can be simply associated with reduced psychological processes brought on by age, or it can be a sign of a more serious condition therefore all men with ED are urged to make an appointment with a doctor to get a check-up.
Seniors are enjoying sex more then ever before; however, many couples require an aid such as a penis vacuum pump which gives the body the boost required to achieve an erection. It's the most popular alternative to prescription medication, and it can even be used in conjunction with other treatments to achieve better results. PenisPumpWarehouse.com has been the leading supplier of vacuum pumps for men with erectile dysfunction; and from the new website design, the company is confident the customer base will grow and will be more satisfied with their online experience.
###