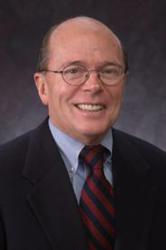 A notable finding of the survey was the remarkable similarity between views of advisers to small businesses and those to mid- and large-size businesses when it came to rating the potential tax reform proposals as 'extremely important.'
Washington, D.C. (PRWEB) February 13, 2012
American University's Kogod Tax Center and Bloomberg BNA released the results of a joint new survey in Bloomberg BNA's Daily Tax Report. The survey of advisers to small businesses (>$10 million in gross receipts) and medium to large-size businesses revealed seven of 15 tax reform proposals appeal to all businesses regardless of size and have nearly identical support. The findings provide strong evidence that any tax reform bill would have to contain these measures to win the support of businesses. David Kautter, managing director of the Kogod Tax Center, wrote the article analyzing the results where businesses aligned and where they parted ways on tax reform priorities.
According to Kautter, "What the survey reveals is that although the small business and the mid-to large size business communities differ with respect to their number one tax reforms goals, there is broad based agreement across the entire business community on the importance of a wide range of tax reform proposals. These proposals should serve as a starting point for Congress as it looks at completely overhauling the nation's tax laws."
Results: Seven of 15 Proposals Ranked Nearly Identical by All Types of Business
"A notable finding of the survey was the remarkable similarity between views of advisers to small businesses and those to mid- and large-size businesses when it came to rating the potential tax reform proposals as "'extremely important,'" wrote Kautter. The survey revealed nearly identical support for seven of the 15 proposals by the two groups of advisers. (Small business percentage is reported first followed by the mid to large size result):

Extending 100% expensing (39 percent/37 percent);
Lowering of the income tax rate for corporate and flowthrough income (39 percent/36 percent);
Reducing payroll taxes on employees (35 percent/32 percent);
Eliminating estate taxes (26 percent/28 percent);
Issuing definitive rules on independent contractor status (22 percent/23 percent);
Replacing the income tax with a national sales tax or other consumption tax (22 percent/23 percent); and,
Enacting a single, flat income tax rate (18 percent/18 percent).
But Size Matters When it Comes to Tax Priorities
For small business, two proposals actually tied for first place and outranked the importance of these proposals to mid- to large-size businesses by more than 2-to-1: repealing the alternative minimum tax and reducing payroll taxes on employers. Making the health care deduction for self-employment tax permanent came in second.
For mid- to large-size businesses extending 100 percent expensing for equipment purchases ranked as the number one priority followed by repealing the AMT. Restructuring how business income was taxed also tied for second among mid- to large-size businesses.
Methodology
The survey was conducted the last week of November 2011 and the first week of December 2011. Advisers, who are Bloomberg BNA readers, were polled in the survey about a universe of 15 tax reform proposals ranging from repealing the alternative minimum tax (AMT) to making the healthcare insurance deduction for self-employment tax purposes permanent.
American University is a leader in global education, enrolling a diverse student body from throughout the United States and nearly 140 countries. Located in Washington, D.C., the university provides opportunities for academic excellence, public service, and internships in the nation's capital and around the world.
Bloomberg BNA, a wholly owned subsidiary of Bloomberg, is a leading source of legal, regulatory, and business information for professionals. Its network of more than 2,500 reporters, correspondents, and leading practitioners delivers expert analysis, news, practice tools, and guidance — the information that matters most to professionals. Bloomberg BNA's authoritative coverage spans the full range of legal practice areas, including tax & accounting, labor & employment, intellectual property, banking & securities, employee benefits, health care, privacy & data security, human resources, and environment, health & safety. http://www.bna.com
###