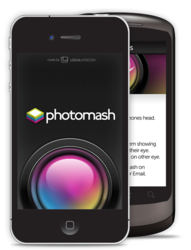 Great people is what really sets Local Wisdom apart from other companies.
Princeton Junction, NJ (PRWEB) February 14, 2012
Princeton-based Web development and curation firm Local Wisdom, celebrates the tenth anniversary of its first full time employee, today. The company was founded in 1999 by four Rutgers Computer Science graduates, Derrick Larane, Michael Alfaro, Shawn Venkat, and Pinaki Kathiari. The foursome created Local Wisdom to provide customers with a digital agency that marries great web design with the latest technology, something not offered at the time by larger agencies. For the first several years, the founders would come home from their full time positions and begin their Local Wisdom work to develop and create digital solutions that fit their clients' needs.
Since the inception of Local Wisdom, the company has grown from four employees to over 50 with a dedicated client base that spans multiple industries. The love story lies here. The founders have an innate sense for technology and a keen understanding of their clients' needs and expectations. Without their love for digital, their relentless work ethic and their dedication to their clients, the company would not have survived the burst of the dot-com bubble or the downturn of the economy. The founders also have a great support team of thought leaders and digital experts. "Great people is what really sets Local Wisdom apart from other companies," said Eric Williamson, Lead Curator at Local Wisdom. "Each person here has an amazing skill set and personality - it really elevates our work."
The local company's success is also due in part to the solid relationship it maintains with its clients. "Without their partnership and our dedication to providing them with the best and latest digital solutions, we wouldn't be where we are today," says Local Wisdom Chief Marketing Officer, Pinaki Kathiari. "We put a lot of sweat equity into making Local Wisdom as a full time venture, but looking back today I know we wouldn't change a thing."
What makes this story unique is the anniversary of the company's first full-time employee. Founder Derrick Larane began his full time tenure at Local Wisdom exactly 10 years ago this Valentine's day. To celebrate this momentous anniversary, on February 14, 2012 only, Local Wisdom would like to offer our latest mobile app Photomash for free to anyone who would like to experience creative digital photo editing right at their fingertips. To download the app, please visit the Apple App Store or the Android Marketplace to download the app.
About Local Wisdom
Founded in 1999, Local Wisdom is a digital agency headquarted in Princeton Junction, NJ specializing in design, development and curation of Internet and Intranet sites, web applications and mobile apps. Delivering custom, digital solutions that drive business growth, Local Wisdom's roster of clients include Johnson & Johnson, ELS Educational Services, Purdue Pharma L.P., Ortho-McNeil-Janssen, and other Fortune companies. To learn more about Local Wisdom, visit http://www.localwisdom.com.
###