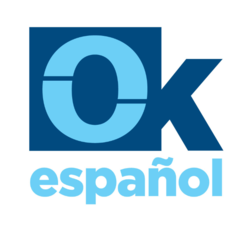 Salt Lake City, Utah (PRWEB) February 14, 2012
El Observador de Utah (Spanish for "The Utah Observer"), Utah's leading and largest Spanish language newspaper, today announced changes to its name and distribution strategy to align with its expanded mission. The paper is changing its name to OKEspañol and shifting its distribution schedule to a mid-week and weekend delivery schedule. The new name, mission and expansion plans of the newspaper are an effort to focus on extending its reach to local, national and international market segments. The plans will also allow the paper to increase the breadth and depth of its coverage and content to its Utah-based subscribers. These changes come on the heels of last month's announcement of a new management line-up, which includes the addition of international marketing executive Greg Peterson as Publisher.
The change to OKEspañol centers on the newspaper's plans to expand on local, national and international levels. The new name cuts across the different and diverse Hispanic/Latino cultures as a word that is widely recognized and embraced by Latinos. OKEspañol will not only expand its print presence in other markets, but it will concentrate its growth digitally through its web presence. As the changes continue to develop, one immediate change that will take place is the newspaper's distribution and publication alignment in Utah. Starting with the issue released this past Saturday, February 11, 2012, OKEspañol will be published and delivered twice weekly on a Wednesday and Saturday schedule. OKEspañol will continue to be delivered free-of-charge to more than 11,500 Latino families along the Wasatch Front as well as through its network of racks at stores and business locations.
In preparation to expand the OKEspañol brand, the newspaper's resources have been restructured to better meet the local, national and international mission of OKEspañol. Greg Peterson, OKEspañol Publisher, said, "We are now focused on an incredible opportunity to grow the newspaper to our current Utah subscriber base as well as to markets beyond our Utah borders. The name El Observador de Utah connected us to a Utah audience, OKEspañol includes Utah but it transcends geography and culture with a universal appeal that extends from the United States throughout Latin America and beyond." Peterson further said, "As we look at expansion, we steadfastly maintain a strong commitment to our Utah-based market and continue the focus on providing Utah's Hispanic community with the trusted coverage they have come to expect."
Peterson also noted that OKEspañol's plan to extend its reach was in response to the powerful demographic changes in Utah and the United States, as reflected in the 2010 Census and other studies. In 2011, the Pew Hispanic Center released a study regarding the 2010 Census results, which reflects that the growth of the Latino community in the United States outpaced all previous estimates. For example, just looking at 33 states in the Pew Hispanic Center Study, the study showed that twenty-eight states had more Hispanics than originally forecasted.
About OKEspañol
Launched February 9, 2010 as El Observador de Utah, OKEspañol has rapidly become Utah's largest Spanish language newspaper. OKEspañol delivers current news and information impacting the lives and communities of Utah's Hispanics.
###