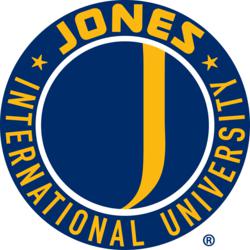 Denver, CO (PRWEB) February 13, 2012
Jones International University® (JIU®) is pleased to announce that Marijane Axtell Paulsen, Ph.D has been appointed as the University's Chief Academic Officer, effective immediately. In this role, Dr. Paulsen will be responsible for leading and managing the entire range of academic activities for JIU including oversight of the University's curriculum, instruction, assessment of student learning, service and compliance to ensure teaching excellence and fulfillment of the University's vision and mission.
"The role of Chief Academic Officer is crucial to the continued success and growth of our academic programs," stated University President Richard Cox. "I am excited to work with Dr. Paulsen as we expand our academic breadth and depth to bring JIU to the leading edge of the online education world."
Prior to joining JIU, Dr. Paulsen held a number of academic leadership roles for both universities and community colleges where she had the opportunity to lead her institutions through explosive growth periods. Recently Dr. Paulsen held the role of CEO and President of Colorado Technical University, and prior to this appointment she served on the CTU Board of Trustees. Before joining Colorado Technical University, she served eleven years as President of Pikes Peak Community College in Colorado Springs, Colorado. Under her leadership, Pikes Peak Community College grew from a single campus operation to three full-service operations.
Dr. Paulsen has also served on numerous committees and boards including Chair of the Board of the Greater Colorado Springs Chamber of Commerce, and as board member of the Economic Development Corporation, the Colorado Springs Action Network, and District 11's Edison (Charter) School. Nationally, she served as the community college representative to the Servicemembers Opportunity Colleges (SOC) board, and served as president of that organization. In 2007 she was selected to serve on the Memorial Hospital Board and in 2009 was named a consultant for the Front Range Executive Service Corps (FRESC), a program of the Center for Nonprofit Excellence. In addition, Dr. Paulsen acts as a consultant and evaluator for the Higher Learning Commission of North Central Association.
"I am committed to the value of higher learning for students and the communities they will live in," stated Dr. Paulsen. "Along with my fellow academics at JIU, I look forward to inspiring and motivating students across the globe to use education as a change agent in their lives."
Dr. Paulsen holds a BS from AZ State in Zoology, an MS from Whittier College in Biology, and a Ph.D in Higher Education with a focus on Environmental Science from University of Southern California.
About Jones International University®, Ltd. (JIU®)
As the pioneer in online education, Jones International University, offers an unparalleled online educational experience that provides essential tools and strategies for career starters, career changers, and career advancers around the globe. JIU offers an array of online undergraduate, graduate, and doctoral degrees and professional certificate programs in the fields of business administration, education, and business communication and employs some of the greatest minds from many of the world's leading universities.
# # #