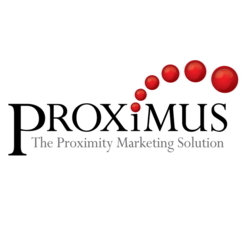 Octagon is once again excited to partner with Proximus Mobility. The inaugural campaign was very well received by last year's attendees and concurrently drove attendee engagement and awareness
Atlanta, GA (PRWEB) February 14, 2012
Octagon, the recognized, global thought leader in passion-based, sports and entertainment marketing, announced today that it has re-upped its partnership for a second year with Proximus Mobility, a location based proximity marketing software company. The ACE Group Classic, a professional golf tournament on the PGA TOUR's Champions Tour, will utilize Proximus Mobility's solution to provide relevant content, sponsored offers and SMS text alerts to tournament attendees' mobile phones and tablets February 17-19 at The TwinEagles Club in Naples, FL. This partnership brings together Octagon's trademarked event management expertise in the business of golf and Proximus Mobility's cutting-edge hyperlocal marketing solution.
"Octagon is once again excited to partner with Proximus Mobility. The inaugural campaign was very well received by last year's attendees and concurrently drove attendee engagement and awareness," stated Adam Harris, Director of Marketing at Octagon Global Events. "We look forward to once again providing attendees with relevant content that will enhance their experience at The ACE Group Classic Tournament."
Proximus Mobility will have proximity access points strategically placed throughout the high-traffic areas of the tournament. These devices, in turn, are what push the relevant content via Wi-Fi and Bluetooth to attendees' phones, allowing them to interact with up-to-date tournament information and promotional offers. Signage will also be placed throughout these areas directing guests how to effortlessly connect to The ACE Group Classic Network. Attendees and golf enthusiasts alike can also text ACE to 74981 to receive breaking updates and tournament alerts. This approach allows fans to interact with the campaign while continuing with the quiet order the game requires.
"The Proximus solution is a great way for event sponsors to connect with consumers, while gathered around a specific area, to help drive sales or awareness for their product or service," said Michael Zeto, Proximus CEO. "We are excited to be working with industry leader, Octagon, once again as we continue to pave the way in location based proximity marketing," stated Zeto. "It is important to our company's success to demonstrate the flexibility that the Proximus Mobility solution offers and how it can be leveraged at events, in stores and restaurants, hotels and casinos, in conjunction with out-of-home advertising and in many more ways."
About Proximus Mobility
Based in Atlanta, Proximus Mobility is a location based proximity marketing software company that provides a turnkey, end-to-end solution to retailers, hotels and casinos, venues, advertising agencies and small to medium sized businesses. This solution offers relevant, high value digital content to consumers' mobile phones near the point of influence or point of sale regardless of the phone type or carrier, with no app needed on the phone. Proximus Mobility enables brands to effectively reach and capture anonymous consumer data and track their customers in the out-of home environment, providing executive level reports and in-depth analytics on dwell times, traffic patterns and behavior profiles. These insights facilitate the advertiser to deliver customized and impactful content based on previous customer interactions and the consumer receives helpful and valuable location-based information and offers completing the value chain. For more information, visit http://www.proximusmobility.com.
About Octagon Global Events
Octagon Global Events is a division of Octagon, the world's largest sports and entertainment representation and marketing agency. Octagon Global Events focuses on premium event/property management and providing strategic corporate solutions. The division currently manages two Champions Tour events, three LPGA Tour events, and the Toyota Texas Bass Classic. For more information, visit http://www.octagonglobalevents.com.
###