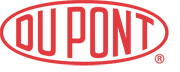 Wilmington, Del. (PRWEB) February 14, 2012
Several leading DuPont materials science businesses will join forces at the upcoming National Plastics Expo in Orlando, April 1-5 in Booth #35013, to showcase sustainable solutions that deliver performance.
DuPont plastics, packaging, polymer modifiers and the bio-based ingredients business resulting from the recent acquisition of Danisco will highlight materials science and design techniques that can be used to deliver performance and sustainability. They also will feature recent commercial developments to stimulate new ideas and invite customers to hear more about new and emerging globally linked customer innovation centers designed to help accelerate product development cycles and improve success.
MATERIALS SCIENCE: Renewable Ingredients, Polymer Modifiers:
DuPont Polymer Additive group, formerly part of Danisco, features SOFT-N-SAFE™, the world's foremost bio-based plasticizer which enables PVC customers to utilize safe chemistry in an environmentally responsible fashion. The group also plans to introduce a fully food-grade approved anti-stat replacement for ethoxylated amines for polypropylene films during a science and technology talk on Tuesday, April 3, at 2:30 p.m. These bio-based additive families deliver performance benefits ranging from flexibility to anti-stat and anti-fog.
Additionally, DuPont will feature examples of polymer modifiers used to improve performance, sustainability and reduce overall costs:

DuPont™ Elvaloy® resins used as a reinforcement and thermal insulator for high-quality, low-cost
housing build by Repshel in Mexico. Click this link to see how DuPont and Repshel collaborate
with a Mexican family and the local community to build affordable housing for a safer, healthier and
more dignified life.
DuPont™ Fusabond® modifiers used to compatibilize and bond dissimilar polymers in the award-
winning closed-loop recycling process for agrochemical multilayer bottles in Brazil called
the "Virtuous Cycle" project.
A new on-line selector tool designed to streamline adhesive selection and reduce overall costs will
launch at NPE.
MATERIALS SCIENCE: Renewable Materials, High Performance Polymers:
New applications that illustrate the talents of global DuPont Performance Polymers developers working throughout the value chain include:
Two award-winning applications – DuPont™ Zytel® RS nylon in Fiat bio-diesel fuel lines and
DuPont™ Sorona® EP polymer in Toyota air-conditioning louvers – show how renewably sourced
polymers improve the product's performance and deliver environmental benefit.
The flexible, durable nature of DuPont™ Hytrel® TPC/ET is core to lightweight prosthetic feet that
enable amputees to have greater mobility and stability. The next generation "Niagara Foot,"
developed with Niagara Prosthetics & Orthotics International and Queen's University in Canada,
captures the power of collaboration to solve the big challenges. Click this link to see how the
Niagara Foot made a difference for a market trader and amputee.
DuPont (NYSE: DD) has been bringing world-class science and engineering to the global marketplace in the form of innovative products, materials, and services since 1802. The company believes that by collaborating with customers, governments, NGOs, and thought leaders we can help find solutions to such global challenges as providing enough healthy food for people everywhere, decreasing dependence on fossil fuels, and protecting life and the environment. For additional information about DuPont and its commitment to inclusive innovation, please visit http://www.dupont.com.
The DuPont Oval logo, DuPont™, The miracles of science™, Elvaloy®, Fusabond®, SOFT-N-SAFE™, Sorona®, Hytrel® and Zytel® are trademarks or registered trademarks of DuPont or its affiliates.
For hi-resolutions images, please contact Carole Davies at 248-583-8112 or at carole.a.davies(at)usa.dupont(dot)com.
###