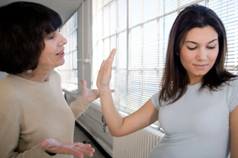 Saint George, UT (PRWEB) February 16, 2012
School for Troubled Teens New Techniques for Teen Parenting:
Make Rules and Consequences Clear:
Define the rule and consequence, so the teen knows exactly what is expected of them, what is not acceptable, and what the consequence is for this behavior. Put the responsibility in the teen's hands, making them responsible for chores not done, bad behavior, missed curfews, disobedience, etc.
Business Approach:
Treat the rules and consequences like business guidelines. These have to be followed at all times, without fail. If they are not, teens can lose valuable learning experiences and lessons. This is one of the aspects that schools for troubled teens heavily lean on.
Small Consequences and Repetition:
Teenagers learn responsibility by repletion. Rather than planning a major consequence, the more effective method for teens is to have small repeated consequences. For example, instead of taking a teen's cell phone away for a month, plan to take it away fifteen times in one day. This way, instead of the teen adapting to their phone being taken away for a long period of time and finding alternate methods of using other phones, they will develop a new attitude to respond to the worry of parents looking at their phone on unknown notices.
Small Rewards, Short-Term Goals
Instead of having big rewards for an end-of-the-year goal met, create smaller rewards that will motivate the teen for a small amount of time. Smaller goals are more achievable, and lead to a big goal, rather than having a big goal and feeling overwhelmed. Big goals can get overwhelming and are easy to look at and have the "tomorrow it will get done" approach.
Minimize Long Lectures
Parents are known for lecturing, reasoning, and explaining too much. Teens hate long explanations, and many cannot hold their attention or understand correctly. Avoid getting in arguments about whether or not it is logical to do something. In most situations it is acceptable to say "do it because I said so".
Eagle Ranch Academy is a co-ed school for troubled teens located in St. George, Utah, for children 12-17. As a Registered Treatment Center, it implements an extensive accredited academic and life-skills program and is licensed and monitored by the state of Utah.
###