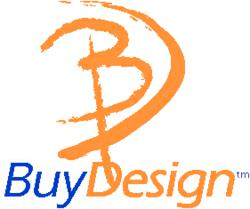 Specialty vehicles is one of the product categories where BuyDesign is an especially powerful tool.
Columbus, OH (PRWEB) February 16, 2012
TDCI, Inc., the leading provider of product configuration software, announced today that Sutphen Corporation, a leading North American manufacturer of fire trucks and other emergency response vehicles, has selected the BuyDesign Product Configurator and Guided Selling Suite. Sutphen will utilize BuyDesign in conjunction with their Microsoft Dynamics AX ERP system.
BuyDesign is a comprehensive solution suite developed to streamline the sales process for customized products. BuyDesign helps companies that manufacture products with a wide range of features, options, and dimensions to increase sales by becoming 'easy to do business with.' Using BuyDesign, companies are able to reduce order processing time, cost, and errors.
"We are excited to be moving forward with our project to deploy new configuration software here at Sutphen" says Ken Creese, Sutphen Director of Sales and Marketing. "Our decision to award the business to TDCI is exciting as BuyDesign will play a key role in the continued growth of our company. There are not a lot of companies in the US that have configuration software capable of handling products as complex as a custom fire truck – we know because we evaluated all of the leading solutions."
Sutphen will utilize several components of the BuyDesign solution suite, all centered on BuyDesign Configurator. BuyDesign Channel Sales will provide comprehensive configure, price, quote, guided selling and ordering capabilities for Sutphen's dealer network; BuyDesign BYO (Build Your Own) simple, visual way for municipal firefighting departments to explore Sutphen vehicle options; and BuyDesign Configurator will generate BOMs and other manufacturing information. Since BuyDesign Configurator is the common configuration engine within all three applications, a single product model will drive all processes.
"Besides streamlining the sales process, BuyDesign will provide us with the consolidated data we need to analyze all of our quote activity to identify trends that will help us refine product and pricing strategies over time," said Creese. "And because all of the rules and constraints involved in configuring our products will be contained in the BuyDesign product models, we intend to use that as a means of continuously capturing knowledge from manufacturing that will help us reduce the need for changes once vehicle production has started."
"Specialty vehicles is one of the product categories where BuyDesign is an especially powerful tool," said Dan DeMuth. "We're excited about the opportunity to help Sutphen deploy a multi-faceted solution that will make it even easier for fire departments to define and visualize the equipment they need; easier for their dealers to configure, price and quote Sutphen products; and easier to drive efficient custom vehicle production."
Sutphen Corporation is an Ohio-based privately held, family owned business that manufactures custom built emergency response vehicles. The company's headquarters are located in suburban Dublin, Ohio, northwest of Columbus.
About TDCI and BuyDesign
TDCI specializes in helping manufacturers and their distributors streamline the buying process for customized products. TDCI's BuyDesign® software is a comprehensive web-based product configurator and guided selling solution developed to help companies increase sales by becoming 'easy to do business with' while improving profitability by reducing order processing time, cost, and errors. Built using a powerful product configurator, BuyDesign provides modular applications for guided product selection and configuration, product visualization, quoting and ordering, drawing and data generation, consumer interest creation, and more.
# # #