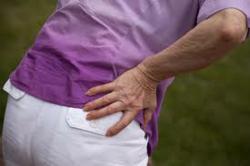 the implants could increase the risk of cancer and genetic damage
San Diego, CA (PRWEB) February 14, 2012
The media spotlight is often a double-edged sword. No one knows this better than Virginia M. Welch. And yet, gossip and rumor-mongering aside, the real story here is being overlooked according to Sean Burke of AttorneyOne.
According to the lawsuit filed on Oct. 27th, 2011 No. 2:11-002113 by Virginia M. Welch, she received a Wright Profemur implant in her right hip in February 2006, but had to have it removed only three years later, in November 2009, after she began suffering severe hip pain. The radiograph showed that the cup had loosened and appeared to be rotated clockwise about 90 degrees from where it should have been.
Early findings from the study of the University of Bristol, on the effects of "metal-on-metal" devices, published on Jan. 28th and Feb. 4th 2012 on the Telegraph, suggest these implants could increase the risk of cancer and genetic damage. The study is understood to have detected changes to cells in the bladders of more than one in five patients monitored.
Data in the 2009 annual report of the Australian registry (PDF) revealed that the Wright Profemur Z hip implant was identified as having a higher than expected revision rate, with 11.2% of the patients who have had this implant to require additional surgery within three years of the initial surgery.
AttorneyOne.com, a recognized authority on law, can provide helpful advice and simple solutions including how to get in contact with legal council so that, in case of Wright Profemur Hip Replacement adverse effects, someone can easily and inexpensively deal with it. As Mr. Burke, director of Media Relations for AttorneyOne.com, added, "What all this information really illustrates is that threat of severe adverse effects from Wright Profemur Hip Replacement remains. For that reason, our focus should squarely fall on getting the word out and assisting people in finding the right legal assistance."
The FDA has approved the Wright Profemur Total Hip System in the US through the controversial 510(K) premarket approval process. This means that the company began marketing the device without extensive testing, as it was considered to be equivalent to an existing medical device.
AttorneyOne.com has further information on Wright Profemur Hip Replacement lawsuits including how to get in contact with legal council.
Headquartered in San Diego, CA Attorney One was founded in 2004 and is not a law firm. They offer a nationwide legal service which helps consumers find the best representation for their legal needs. Checkout earlier legal news from us at http://www.prweb.com/releases/2012/2/prweb9184732.htm.
###