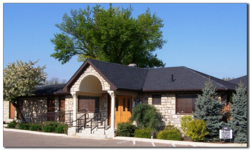 "Planning is of critical importance," says Dan Robins of Horizon.
Reynoldsburg, Ohio (PRWEB) February 15, 2012
Reuters is announcing today that President Obama's 2013 budget proposal includes many proposals from the White House that are major tax ideas for the corporate sector. One of them extends the 100-percent write-off of certain new capital and equipment investments for businesses of all sizes for one more year.
Experts at Horizon Business Solutions in Reynoldsburg, Ohio advise clients on many aspects of owning and operating a small business. Among the decisions that small business owners have to make are whether or not to invest in new equipment or whether to rent or own office, industrial or warehouse space. As with all business decisions, there are several factors to consider when making final choices.
Of course, taxes are of utmost importance.
Small business owners pay a variety of taxes, including property taxes. This tax break is called bonus depreciation. It amounts to a subsidy for equipment purchases. In general, when a company pays a worker, the cost reduces its taxable income. When that same company buys a computer, however, only a fraction of the cost counts against taxable income in the first year, because the computer is an investment. The company spent money, but in return it got something of value for years to come.
If a business owns the property that a business is in, then it is responsible for paying the business property taxes. However, many renters pay a portion of business property taxes as well.
According to Dan Robins at Horizon, "If a client is renting and is a triple net tenant, they pay their portion of the business property taxes as a renter."
Some factors to consider are the actual cost of the building, the cost to replace the building, the historical value of the property and the actual value of the property. The actual value involves determining how much revenue a business is generating by being located in that facility. Historic properties pay more in taxes. And finally, replacement cost is calculated by an insurance company.
Business owners do have the right to contest the assessed value of a business property. To do they must contact their local assessor's office or tax board and ask what the procedure is. They may also consider checking with other businesses that are nearby to see what they are paying. More information is better.
In some locations taxes for business property are review annually; others may go years without updating. Before selecting a location or moving into a new building, a business should determine what the property tax is and when it will be assessed. A business owner should also find out when and how property taxes are paid. Failing to investigate this expense can send budgets into a tailspin.
Dan Robins says, "Some of our clients own the property their business is located in and usually own the property personally. They must pay themselves enough rent to cover the business property taxes or make their business pay the property tax. It can go either way."
In Ohio, business property taxes are paid twice a year and taxable value is 35 percent of the market value. The amount of property tax that a business pays is normally determined by combining the property tax rate with the assessment of the property. If a business owns a building valued at $500,000 and the property tax rate is 4 percent, the resulting property tax would be $20,000.
"Some of our clients have trouble saving the money and paying only twice a year. I have talked to clients about putting this money away monthly and having it available when the payments come due. Planning is of critical importance," says Robins of Horizon.
While there are advantages and disadvantages to owning, the key to making the right decision is doing research and planning for future expenses.
Robins advises, "Many times a business owner rents for certain amount of time but then decides they would be better off owning. However, owning property not only means you are responsible for any upkeep and improvements, if something goes wrong with anything, you are responsible. And don't forget the property tax bill that comes twice a year!"
If you need help deciding whether to rent or own of if you have other business questions, call the experts at Horizon Business Solutions and find out how to make and save money today. Check out their website at horizonbiz.com or call 614-577-1700.
###