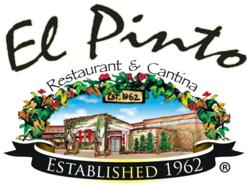 El Pinto is an Albuquerque restaurant that reaches thousands of tourists annually. As we showcase New Mexican cuisine, it seemed appropriate we also showcase a great local brewery making outstanding beer, said General Manager Carl Holderman
Albuquerque New Mexico (PRWEB) February 14, 2012
The best Albuquerque restaurant serving New Mexican cuisine, is now proudly serving locally sourced Marble Brewery beer handcrafted in Albuquerque New Mexico, recognized by Draft Magazine as brewing some of the best beer in America.
"El Pinto is an Albuquerque restaurant that reaches thousands of tourists from around the nation and around the globe annually. As we showcase New Mexican cuisine to these visitors, it seemed appropriate we also showcase a great local brewery making outstanding beer right here in Albuquerque," said Carl Holderman, General Manager of El Pinto Restaurant.
Albuquerque restaurant, El Pinto Restaurant and Cantina, will have two handles of Marble Brewery beer on draft and served in an ice cold frozen 12-oz mug beginning on Wednesday February 15th. The first is a Marble Green, an IPA with a fragrant citrus aroma, which is a flagship of Marble Brewery and perfect for the summer patio at El Pinto while enjoying El Pinto green chile. The second is a Marble Red, a crowd favorite red ale brewed with caramel malts and a perfect complement for rich red chile entrees.
El Pinto was voted for 2012 as The Best New Mexican Restaurant by readers of Albuquerque The Magazine. Marble Brewery, was recognized in 2010 by Draft Magazine as having one of the top 25 beers in America. For an authentic taste of New Mexican food and drink, look no farther than Albuquerque restaurant El Pinto.
About El Pinto Restaurant & Cantina:
Established 50-years ago, El Pinto is a quintessential icon for New Mexican cuisine. Conveniently located in the North Valley of Albuquerque just off I-25, the serene patios located under beautiful cottonwood trees provide an iconic experience. El Pinto is known nationally for its fire-roasted green chile and fresh flavorful salsa distributed across the national in local grocery stores. You can buy El Pinto salsa online at ElPinto.com. The salsa and green chile factory is located on the same grounds as the restaurant. For an authentic taste of New Mexico, visit El Pinto for its iconic food, traditional margaritas, and award winning chile. elpinto.com
About Marble Brewery:
Marble Brewery opened in 2008 with a mission to provide bold, hand crafted ales and lagers to New Mexico. Located on Marble Ave downtown Albuquerque New Mexico, Marble Brewery is a production brewery with an on-site tasting room and outdoor beer garden. Marble Brewery offers a line-up of seven house beers and a variety of seasonal styles in draft and bottle. Visit Albuquerque and enjoy "Rock Solid Beer" from Marble. marblebrewery.com
###