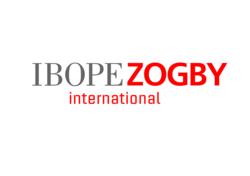 Utica, NY (PRWEB) February 14, 2012
While 65% of likely US voters think that the situation in Syria has become a civil war, support of US military action as part of a collation is split, a new IBOPE Zogby poll finds.
Forty five percent would support American military action in Syria as part of collation (11% strongly and 34% somewhat), and 46% would oppose (22% strongly and 24% somewhat), but voters overwhelmingly oppose the U.S. striking out alone (80% to 14%).
The February 10-13 poll shows level of awareness about current unrest in Syria very high at 89%. Opinion about the current level of US involvement is split, with 30% saying it is just right, 29% saying it is not enough and 14% saying it is too much. More than one in four (26%) are not sure.
A total of 65% say Syria is important to US security, and 21% say it is either not at all important (7%) or somewhat unimportant (14%.)
There are partisan differences on some of these questions. For example, among Republicans 25% of Republicans would support US military action without participation of a coalition, compared to just 6% of Democrats. Twice as many Republicans (41%) as Democrats (22%) say current U.S. involvement is not great enough.
IBOPE Zogby International conducted an online survey of 2,218 adults. The margin of error is +/- 2.1 percentage points. A sampling of IBOPE Zogby International's online panel, which is representative of the adult population of the US, was invited to participate. Slight weights were added to region, party, age, race, religion, gender and education to more accurately reflect the population.
For more information, contact the Communications Dept – 315-520-9211
ABOUT IBOPE Zogby International
IBOPE Zogby International is a non-partisan, premier global public opinion polling and market research firm that offers timely, accurate results and in-depth analysis and insights. IBOPE Zogby International works with issue experts in a vast array of fields including healthcare, technology, finance, insurance, energy, agriculture, public affairs, and media who offer insightful data analysis and exceptional service to clients in countries throughout the world. IBOPE Zogby International experts analyze data and work with clients to develop and implement new strategies, and offer customized and attractive solutions to challenges our clients face. IBOPE Zogby International was formed in January 2010 following the acquisition of Zogby International by IBOPE Inteligencia of Brazil, a subsidiary of IBOPE Group.
Please visit http://www.ibopezogby.com for more information on IBOPE Zogby International.
About IBOPE Group
IBOPE Group is a Brazilian multinational company specializing in media, market and opinion research with offices in the United States and 14 Latin American countries. Since its founding 68 years ago, it has been providing a wide range of information and studies on media, public opinion, voting patterns, consumption habits, branding and market behavior.
For more information on IBOPE Group, please visit http://www.IBOPE.com.
###