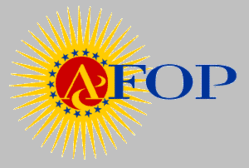 "The President's commitment to continue investing in programs like the NFJP will help to secure the future of our nation's businesses and workers." --David Strauss, AFOP
Washington, D.C. (PRWEB) February 13, 2012
Today, the Association of Farmworker Opportunity Programs (AFOP) commended President Barack Obama's Fiscal Year 2013 budget proposal for its continued commitment to securing better futures for America's farmworkers and their families. The President submitted his budget today, including level funding for the National Farmworker Jobs Program (NFJP).
"We understand the President and our national policymakers face challenges in managing the federal budget with limited resources, which is why this commitment is so heartening," said David Strauss, Executive Director of AFOP. "The President's commitment to continue investing in programs like the NFJP will help to secure the future of our nation's businesses and workers."
The NFJP is a highly successful federal job training program, exceeding all of the major goals established by the Department of Labor. It is funded through a competitive grant process that selects providers best qualified to serve farmworkers efficiently and effectively. Farmworkers enrolled in the NFJP must provide evidence they earn below the federal poverty line and present proof they are authorized to work in the U.S. Nationally, AFOP members providing the services have achieved an entered employment rate of 80.1% and a retention rate of 76.4%, according to data from this most recent program year.
NFJP providers achieve this success by addressing the unique set of barriers farmworkers often face. Most farmworkers reside in rural locations and lack access to transportation. Additionally, the majority of farmworkers' English language skills are limited. The National Agricultural Workers Survey also reveals the average education level attained by farmworkers is just 7th grade. These factors, along with a host of other issues, necessitate specially tailored education and training models.
"Migrant and seasonal farmworkers are among the nation's most vulnerable in the current economic climate and the NFJP is the only federal job training program that provides education and job training services to farmworkers," said Strauss. "Considering the significant barriers farmworkers typically face and the depth of unemployment in rural America, these results are pretty remarkable; the success clearly illustrates the effectiveness and efficiency of the NFJP. We are happy the budget request reflects that."
The Association of Farmworker Opportunity Programs is the national federation of nonprofit and public agencies that provide training and employment services to migrant and seasonal farmworkers. For additional comment or interview, please contact Ayrianne Parks at (202) 828-6006 x140 or Parks(at)AFOP(dot)org.
# # #