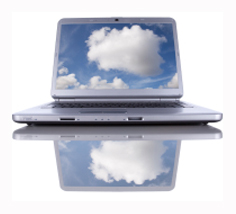 Our team has over 100 years of combined experience in the industry, and we're eager to share our knowledge.
Ottawa, ON (PRWEB) February 14, 2012
Netcelerate announced today the launch of a new educational blog project called Clearing up the Cloud. The concept is simple: to create an educational resource for technology novices to learn more about hosted telephony services, IT services, cloud computing and general technology and business related concepts.
"Although the cloud computing industry has recently experienced tremendous growth, we're constantly confronted by small business owners that have a limited understanding of the technology that has proven to dramatically increase operational efficiency," says Jack Hunt, Chief Executive Officer of Netcelerate. According to Forrester Research Inc, the global market for cloud services, or on-demand computing resources may grow from $40.7 billion in 2011 to $241 billion by 2020.
Prepared in an informal, conversational style, the blog will explain services like hosted PBX, internet connectivity, private networks, virtual offices, and many other telecom and IT services. The blog will also feature advice about choosing service providers, product reviews and tips about free software to use in a business environment. While their approach is to explain the impacts of communications technology in an engaging jargon-free way, the intent to educate the public is genuine.
Jacek Jarmoc, Vice President of Sales and Marketing for Netcelerate, describes Clearing up the Cloud as, "an informal source for ongoing technology guidance." Netcelerate's goal is to review products and services so that small and medium businesses can keep up-to-date with the latest innovations in communications in a non-intimidating way. "Our team has over 100 years of combined experience in the industry, and we're eager to share our knowledge," adds Jarmoc.
As Clearing up the Cloud works its way through the ins and outs of modern communications, readers are invited to participate by commenting on the blog, asking questions and recommending topics for further discussion. In addition to creating this new blog, Netcelerate has also initiated their presence on various social media platforms, and invites interested readers to follow them on Linked In, Twitter and/or Facebook.
ABOUT NETCELERATE
Netcelerate has become a leader in transforming business communications by providing small and medium enterprises with business grade phone systems, hosted and managed voice and data services, business communications, and mobility solutions. The company's solutions have been built using Cloud Computing architecture and robust, manageable network access technology to ensure the best quality of service and the highest security for their customers. Netcelerate strives to provide affordable, easy-to-use, cost-saving solutions that are simple to integrate, modify and scale to accommodate enterprise growth. Netcelerate provides their customers with great telecommunication cost savings while maintaining high resiliency.
Netcelerate was established in 2003 and is headquartered in Ottawa, Ontario, with offices in Montreal, Toronto, Calgary and New York. Netcelerate offers private networks across Canada, with network coverage in all major U.S. cities through various partnerships.
FOR MORE INFORMATION CONTACT
Netcelerate
Jack Hunt, Chief Executive Officer
613-366-2500
jhunt(at)netcelerate(dot)com
http://www.netcelerate.com
###