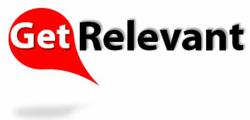 Get Relevant's local advertising services will reach 94% of the local population.
Fairfax, VA (PRWEB) February 22, 2012
OptimumRESPONSE, a direct marketing firm located in Fairfax, Virginia, announced today it has launched GetRelevant.com (http://www.getrelevant.com) to offer Madison Avenue advertising solutions for small and local businesses.
Get Relevant's local advertising services will reach 94% of the local population using search engine ads, search optimization, banner advertising, social media and lead generation. Get Relevant will also offer local radio and print advertising campaigns.
"With the launch of Get Relevant, local business owners will now have the opportunity to work with a team of advertising professionals whose main focus will be to ensure quality and campaign profitability," said Craig Karnis, Get Relevant Founder. "At a time when the economy is tight small business owners need to know every dollar they spend on advertising is being spent wisely."
While other local advertising services boast having thousands of Advertisers, Get Relevant will focus on fewer advertisers and stay committed to ensuring each Client receives dedicated support and profitable advertising campaigns.
Whether creating ads on Google or creating social media strategies Get Relevant will utilize decades of experience and tested marketing systems from their parent company to drive real results for small business owners. As a pioneer in direct response online advertising, OptimumRESPONSE has built a reputation for driving strong return on investment for their Fortune 1000 Clients.
In addition to targeted local advertising services Get Relevant will also feature their inquiry page technology which allows advertisers to help convert web traffic into new customers at a higher rate then using standard websites.
About Get Relevant
Get Relevant brings big agency performance to local businesses without the outrageous fees. A dedicated team consisting of certified marketing experts with a dozen years of experience working on local advertising campaigns will work with each client to achieve their advertising goals. For more information, please visit getrelevant.com.
About OptimumRESPONSE
OptimumRESPONSE is a leading media company that helps fortune 1000 companies generate qualified leads and new customers using offline and online marketing. Led by a team of Madison Avenue direct-response experts OptimumRESPONSE uses a hands-on management style to hit return-on-investment goals. OptimumRESPONSE was founded in 2006 and is based in Fairfax, Virginia. For more information, please visit optimumresponse.com.
###