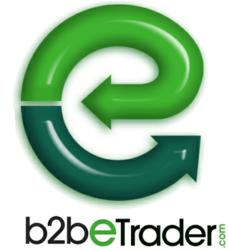 "We're also working with the United States Small Business Administration to provide quick access to useful information on starting up a small business in your area.
Tampa, FL (PRWEB) February 14, 2012
Very few people like to sit on their hands for very long. In the recent recession, Americans have decided it's time to stop depending so much on their employer. Some of them have had no choice but to make that decision. Suze Orman, a popular personal finance expert, said it best when she recommended everyone start their own business. People are taking her message to heart and doing just that. As a result, America is seeing a phenomenal surge in small business growth, and many are turning to sites like B2BeTrader to find the resources and tools they need to get started.
In a recent discussion on Piers Morgan tonight, Suze Orman highlighted the fundamental flaw in the current U.S. economic system. As computers improve the efficiency of the way we do work, more and more companies are realizing that they no longer need to keep the employees they used to rely on. The recession got rid of the jobs, and Suze argues that they aren't likely to come back. The experiment is complete. Companies have learned how to get by without the additional human labor.
In a nutshell, it means America is losing its middle class. Gone are the moderately paying office and manufacturing jobs that so many Americans used to rely on. They have been replaced by call centers in India and factories in China. In order for a middle class to be possible once more, Suze Orman says Americans need to start businesses of their own. They need to make themselves indispensable by becoming their own boss.
But not everybody is a natural entrepreneur, as Piers Morgan pointed out on the show. Most recently laid off folks just don't know where to start. That's why sites like B2Betrader.com are so useful. B2BeTrader is a place where people can go to purchase used equipment, discuss their small business challenges, and even acquire small businesses currently for sale. As the site grows, its founders intend to bring in even more guidance and expertise from government and non-government organizations all over the world.
"We've already become members of the Associated Equipment Distributors and the International Reciprocal Trading Association," said Jovan Haye the CEO of B2BeTrader. "We're also working with the United States Small Business Administration to provide quick access to useful information on starting up a small business in your area. The SBA-Direct widget on B2BeTrader will show our users some of the more positive information we've been receiving. Consider the recent news that small business loans have returned to their pre-recession levels. That's something worth smiling about!"
"Even so," Jovan added, "I think Suze Orman is right when she says those jobs aren't coming back. We can see it over here at B2BeTrader. The economy is becoming increasingly global and we are seeing more international deals than we originally anticipated. Small businesses based out of the U.S.A. are hiring overseas. They're also making some of their biggest sales overseas too! It truly is a global world."
In this economic climate, it is becoming resoundingly clear that nobody can wear just one hat. The simple and tedious jobs that characterized the old way are simply no longer available to working Americans. Now is the time to be creative, to take on several different roles at once, and to take risks. For those who don't know where to start, or who perhaps don't see themselves as natural entrepreneurs quite yet, there is a fantastic resource in B2BeTrader.
###