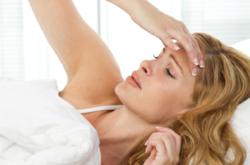 92% migraine cure rate from brow lift surgery could save almost $13 billion per year
Park City, UT (PRWEB) February 15, 2012
FaceForum.com explains the benefits of brow lift surgery for migraine sufferers by turning to Plastic and Reconstructive Surgery® (a journal of the American Society of Plastic Surgeons). According to the January 2011 edition of the PRS®, some 35 Million Americans suffer from migraine headaches – 18% of all women, 10% of all adolescents, 6% of all men and 5% of all young children.
In "Migraine Surgery: A Plastic Surgery Solution for Refractory Migraine Headaches", researchers Theodore A. Kung, M.D., Bahman Guyuron, M.D., and Paul S. Cederna, M.D. define migraines as neurological disorders which cause recurring and debilitating headaches and often demonstrate a wide range of other unpleasant symptoms.
In fact, they say, migraine headaches account for more than $13 Billion in losses each year due to absences (from school or work) and lost productivity.
"We realize that for people who suffer from migraines, this could be a life changing procedure," says Shawn Miele for FaceForum.com. "We decided that the data shows a clear breakthrough in the treatment of migraines and encourage all migraine sufferers to consult with a board certified plastic surgeon to find out if brow lift can help them. There are very specific steps a plastic surgeon can take to accurately assess if a migraine sufferer will be helped by brow lift surgery. These steps include the use of Botox® to determine if the nerves affected by brow lift surgery impact migraine headaches in that individual."
FaceForum.com's free, online article blends information and data gathered from the study published in PRS® with a general overview of browlift surgery to explore its uses.
Miele says consumers commonly seek out brow lifts (a.k.a. forehead lifts) to correct:
・Loose &/or sagging skin at the brow
・Loose &/or sagging skin above the eyelid
・Eyebrows that droop & make you look older
・Furrows &/or lines which have developed over time
・Facial muscles & tissues which give a sad, angry or tired appearance
Yet, the study results published in PRS® show traditional browlift surgery to be effective at treating migraines. Among 75 study participants, select candidates received browlifts to remove migraine-related muscle or nerve tissue – with 92% saying the surgery "cured" them of their migraines.
"When certain facial nerves are compressed," explains Miele, "they generate migraine headaches. Initially, botulinum toxin or Botox® injections were used to alleviate the effects of those migraines. Ultimately, the researchers hoped to find a permanent solution to the problem – and brow lift surgery was it."
"Migraine surgery is an exciting prospect for appropriately selected patients suffering from migraine headache," the doctors note in their PRS® journal report, "and will continue to be a burgeoning field that is replete with investigative opportunities."
Migraine sufferers and other consumers can now read the full article for free online at FaceForum.com. Once there, they can also learn more about facial cosmetic plastic surgery, gain access to a board-certified surgeon database and participate in the site's active user cosmetic surgery forums.
About FaceForum.com: "Ask questions, get answers and share your experiences!" As the premier Facial Cosmetic Plastic Surgery Forum & Information Website, Face Forum provides consumers with timely answers to cosmetic surgery questions like: What's new? Is this procedure right for me? How much will it cost? We also offer FREE, 24/7 access to our board-certified surgeon database and our active user discussion board.
###