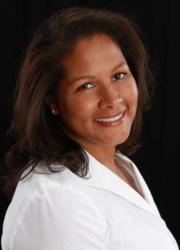 Columbia, MD (PRWEB) February 14, 2012
Berkshire Associates Inc., a human resource consulting and technology firm that assists companies in building the ideal, balanced workforce, announces the expansion of its operations in California. Nicole Butts, SPHR, Berkshire's Training Manager and leading expert in affirmative action compliance, has established her presence in the Los Angeles area and will support operations on the West Coast. Berkshire also has established presence in Florida, Kansas, North Carolina, and Maryland. These five strategically located points offer Berkshire consultants greater access to clients—providing them a richer and more consultative experience.
Known for innovative HR solutions, thought leadership, and its stellar customer service, Berkshire has been headquartered in the greater Washington/Baltimore area since 1983. As a result of positive growth over the past several years, and a steady increase in new clients from various parts of the country, expanding to California was a tactical move supporting Berkshire's mission to amplify its presence. Closer proximity to client establishments means Berkshire can help reduce travel costs, and make expert on-site visits more affordable. Reducing cost is vital in today's economy. 
"My presence on the West Coast means more opportunity to visit clients or prospects in the California and surrounding areas. In addition, I can conduct on-site trainings and seminars, present at local HR industry meetings, and be more involved in the HR community here," says Nicole. "It offers a level of convenience for our customers."
For media inquiries, or information on Berkshire's locations products and services, please contact Lauren Collinson at 800.882.8904 ext. 1307 or laurenc(at)berkshireassociates.com.
About Berkshire Associates:
Berkshire Associates is a human resource consulting and technology firm, specializing in helping companies build the ideal, balanced workforce. As an industry leader, Berkshire provides the latest tools and services for affirmative action, applicant management, compensation management, workforce planning, diversity, and professional training. For over 25 years, Berkshire has serviced the nation's most recognizable companies; and as a result has mastered providing clients with cost-effective solutions to everyday human resource challenges.
###