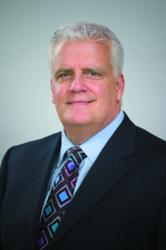 PerfectServe is uniquely designed to simplify and standardize communication among clinicians across the continuum of care.
Knoxville, Tenn. (PRWEB) February 14, 2012
PerfectServe, the leading platform for intelligent clinical communication services, today announced that Todd Cozzens has been named to its board of directors. Cozzens brings more than 25 years of healthcare technology and services expertise to PerfectServe.
"We are delighted and honored to welcome Todd to our board of directors," said Terry Edwards, PerfectServe CEO. "Todd's in-depth knowledge and insight of the industry's transition to accountable care - in addition to his experience in building high growth health IT companies - will prove invaluable as we continue to leverage PerfectServe's clinical communication platform to help our clients improve care coordination, patient experience and outcomes."
Cozzens co-founded and led Picis, a leading high-acuity information system company. It was his original strategic vision of information systems for the high-acuity care areas of hospitals that drove the company to a 50 percent annual growth rate over a 10-year span and to more than 2,100 hospital clients. Optum, a subsidiary of UnitedHealth Group, acquired Picis in 2010. Cozzens now serves as the CEO of Optum Accountable Care Solutions. Prior to Picis and Optum, Cozzens held several senior positions at Marquette Medical and led the company to its initial public offering and subsequent acquisition by G.E.
"I am excited to be part of PerfectServe. The rise of new models of care focusing on much more integrated and collaborative care delivery across the country is driving new demand for the right technologies to support them," said Cozzens. "These technologies are especially critical for those aiming to achieve sustainable health communities, where all parties are connected, intelligent and aligned. PerfectServe is uniquely designed to simplify and standardize communication among clinicians across the continuum of care."
Cozzens was named Entrepreneur of the Year by Ernst & Young in 2005 and by his alma mater, Marquette University in 2007. He is on the board of overseers of Newton-Wellesley Hospital and on the executive committee of the Inner-City Scholarship Fund in Boston.
About PerfectServe
Advancing care coordination across the continuum, PerfectServe's intelligent clinical communication platform makes it easy to connect clinicians — and push relevant clinical information — to the right physician at the right time, in the precise way each physician wishes to be reached. Based in Knoxville, Tenn., PerfectServe processes more than 35 million transactions annually, connecting more than 20,000 physicians in health systems and medical practices across 154 markets in the United States. For more information go to http://www.perfectserve.com, visit Twitter, or call 877-844-7728.
###