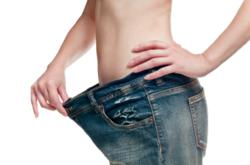 Park City, UT (PRWEB) February 15, 2012
The American Society of Plastic Surgeons reports that the number of tummy tuck, or abdominoplasty, procedures completed each year has increased by more than 86% since 2000.
Between 2000 and 2010, the ASPS states in a "National Surgery Statistics Report" of cosmetic and reconstructive procedures trends, demand had increased by 86%. A total of 62,713 consumers received tummy tuck surgery in 2000. By 2010, that number had jumped to 116,352.
"With the rate of tummy tucks nearly doubling and continuing to increase," says Shawn Miele for LipoSite.com, "LipoSite saw a huge opportunity to help its readers – and plastic surgery candidates, in general – think ahead to get the best results possible."
"Planning for recovery from abdominoplasty and following through are critical."
LipoSite.com has posted a free online article which helps consumers do just that, by promoting active participation in and preparation for the tummy tuck recovery process.
"Sure, we want consumers to get their money's worth: Long-lasting, positive and flattering results," explains Miele, "But, more importantly, we want to help them minimize their discomfort, avoid potentially negative outcomes and reduce their risk for infection."
The article takes consumers from initial consultation to actual recovery in a way that takes the guesswork out of the process and focuses on the payoff.
"Clearly, tummy tuck consumers need to know what they're getting themselves into. And the quickest way to do that is with a broad, in-depth overview of the entire process."
Filled with information to reflect upon, questions to ask their plastic surgeons and lists of realistic expectations the LipoSite.com piece explains abdonimoplasty recovery in easy-to-understand terms that demonstrate concern for consumer interest.
LipoSite.com's suggestions include a list of simple ways consumers can and should prepare for recovery even before undergoing tummy tuck surgery:
・Fill related prescriptions in advance
・Schedule time off from work/activities
・Select a comfortable recovery location
・Keep your plastic surgeon's phone # handy
And, considering the fact that men and women are turning to tummy tuck surgery to tighten up their stomachs in ever-increasing numbers, the timing is just right.
The full article is now online at LipoSite.com. Once there, consumers can learn about both the risks and benefits of a tummy tuck. They can also learn more about other body contouring procedures and research board-certified plastic surgeons in their area.
About LipoSite.com: What began as a girlfriend-to-girlfriend resource for information about plastic surgery after weight loss (in 1998) has grown into a full-fledged resource for liposuction and tummy tuck. Consumers can read articles about liposuction and related procedures, search our board-certified surgeon database and verify doctor credentials online – for FREE – 24/7.
###