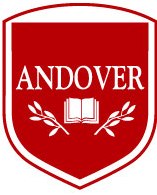 Get into a Top 50 College. Guaranteed.
Westport, CT (PRWEB) February 14, 2012
Though college application numbers continue to skyrocket and admission rates to plunge, Andover College Prep students consistently gain entry into the nation's most selective colleges. The only college prep company to guarantee SAT score increases of at least 320 points and acceptance into a top 50 college now announces their Dream College Sweepstakes, to run from February through May. The winner will receive complimentary test prep, private tutoring, and college admissions consulting and guaranteed admission to a top-50 U.S. college.
Andover's team of teachers, themselves educated at top colleges including Harvard, Yale, Princeton, Dartmouth, Columbia, and Duke, raise SAT scores by an average of 340 points and ACT scores by an average of nine. And Andover's extensive research, development and experience have unlocked the secrets of admission to competitive colleges.
"We've been doing amazing things with students for a decade," Andover President Nathan Allen says, "and we're very confident in our capabilities."
The goal is not only to gain entry into a top college but to find the right fit between student and institution. "Getting into college is just the beginning for students," said Greg Merle, Andover College Prep Testing and College Admissions Director. "The right school should help students further develop their skills, talents, and interests, so it's crucial to match students to institutions that will best prepare them to face a competitive job market."
To be eligible to win the Dream College Sweepstakes, entrants must "Like" Andover College Prep's Facebook Page http://www.facebook.com/andovercollegeprep between now and May 31, 2012. The winner will be announced in June.
Winners will receive:
1. A free ACT and/or SAT course.
2. Free ACT/SAT private tutoring, as determined by Andover.
3. Free SAT II and AP tutoring, as determined by Andover.
4. Free academic tutoring, as determined by Andover.
5. Free college admissions consulting, as determined by Andover.
All entrants are eligible as long as they are college-bound high school juniors or younger living in Fairfield County, Conn., or the parent of such a college bound student. There are no academic or extra-curricular qualifications. However, all entrants acknowledge that in order for Andover to fulfill its top-50 college admission guarantee, entrants' prior academic and extra-curricular qualifications play an important role. Entrants agree to submit and pay application fees, as determined by each college, for at least five colleges of Andover's choosing from a top-50 list. The prize has no cash value.
# # #