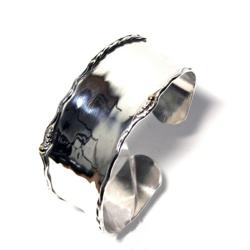 Our little e-boutique is a siren song for women with a passion for jewellery and an elegant spirit
(PRWEB UK) 14 February 2012
Launched today, the new online jewellery boutique Disgraceful Grace holds fast to the belief that elegance is more than just a new dress. The devil, as they say, is in the detail, and this new e-boutique aims to bring time-starved devotees of jewellery, an alternative to the high street on their terms.
Sourced from innovative British artisans and a select group of international designers, many of the designs in the Disgraceful Grace collections would be as comfortable on the set of Downton Abbey as worn with a little black dress or skinny jeans - versatile and classic pieces that will inject lustre, colour and texture into wardrobes well beyond a single event or current fashion season.
"Our little e-boutique is a siren song for women with a passion for jewellery and an elegant spirit" says Julia O'Hara, Founder of Disgraceful Grace. "We tempt you with glamorous pieces your girlfriends will covet and a girl's collection that will shamelessly seed a passion for jewellery in the next generation," she adds.
Before launching her e-boutique, Julia lived a corporate existence with a career that required taking flights several times a week and relying on jewellery and accessories to produce a myriad looks from a case that would fit into an overhead locker. This is the reason behind her passion for jewellery and the motivation for Disgraceful Grace.
"My e-boutique launches at a time when we are increasingly turning to the internet and smartphone browsing to meet the demands of modern life and to find distinctive designs that define us" comments Julia.
With shopping via smartphones an increasingly popular measure to keep pace with life, and sales via mobile platforms expected to double over the next three years, this independent e-boutique is launching with a mobile platform for multi-tasking women on the go. It has also embraced the social side of shopping online by including a Facebook social store where a selection of products can be added to a shopping spree without having to leave Facebook at all.
###