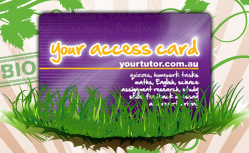 We believe in helping our customers make environmentally-conscious choices, even with the simplest and smallest of things.
(PRWEB) February 15, 2012
With nations around the world taking action against the harmful effects of plastic and its components, Australia's government has been actively pursuing legislation to ban single-use plastics and high-risk chemicals used in making plastics in their regions. Single-use plastic bags are now prohibited in Australia's Northern Territory, after the Environmental Protection Bill of 2010 was passed and put into effect. Shoppers have the option of using reusable or biodegradable plastic bags, but non-plastic shopping bags are more encouraged. Also, the Australian government has already declared a permanent ban on certain plastic childcare and toy products that contain more than one percent of diethylhexyl phthalate (DEHP) in weight. DEHP is a chemical used to soften PVC plastics in order to mold the material into toys, disposable utensils, and a lot of other items. Premier plastic card printer Cardprinting.us joins this environmental cause and addresses the need for plastic card alternatives by offering Teslin® cards for orders in Australian territory.
The material used for credit cards, ID cards, key cards, and the like are traditionally made from PVC plastic. While PVC is inexpensive and durable, certain chemicals used to make this material can pose a risk to the environment and to people's health. Teslin is a microporous, synthetic material that is soft yet strong, and can absorb inks readily; has a high bond-Teslability, is water-resistant, and is highly printable, flexible, and durable.
Teslin cards are non-toxic and don't deplete the earth's ozone layer, thus helping to preserve earth's natural resources. These characteristics make Teslin an ideal alternative for plastic cards — reducing health and environmental risks while offering the same high quality products. These eco-cards produced by Cardprinting.us are the logical choice for environmentally-conscious businesses and organizations.
While Cardprinting.us mainly uses plastic in its card production, the use of Teslin is a great quality alternative, and the company recognizes its huge value in minimizing the use of plastic material throughout the world. Tele-Pak Inc., the parent company of Cardprinting.us, is part of the Green Business Alliance, a collective of like-minded companies aiming to observe and encourage environmentally-conscious business practices to improve and sustain not only business development, but also relationships with employees and customers as well.
"We believe in helping our customers make environmentally-conscious choices, even with the simplest and smallest of things," Tele-Pak Inc. President Jack Steimetz said. "Teslin cards, our eco-friendly PVC card alternative, is a good way to promote not only environmental awareness, but also better health and wellness."
For more information on how you can get Teslin cards and other customized plastic cards, visit http://www.cardprinting.us.
###