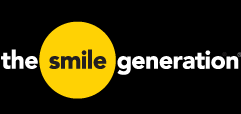 I am proud to be part of an organization that has such a strong focus on social responsibility and that truly cares about giving back to our communities. - Kyle Guerin, "We Serve" Manager
IRVINE, Calif (PRWEB) February 15, 2012
Today, more than ever, it is so important for organizations to give back, and that's exactly what Smile Generation did in 2011. Smile Generation-affiliated offices donated more than $1.5 million in pro bono dentistry last year. Most of that was accomplished as part of the offices' participation in Smile Generation Serve Day where over 140 offices and over 350 dentists provided a variety of dental services.
Smile Generation also donated over $337,000 to their giving partner, charity: water to provide clean drinking water to people around the world. Donations were given according to various treatments performed in their affiliated dental offices. Through these actions, they were able to provide clean drinking water to over 16,850 people.
In addition, last November, over 200 Smile Generation volunteers and affiliated dentists gathered in San Bernardino, Calif. at Casa Ramona Academy to create an impact on the local community. Partnering with the non-profit organization KaBoom!, Smile Generation was able to build a playground for the school and provide nearly $80,000 in donated dental services.
"The Smile Generation is always striving to make a difference, both on a local and national level," said 'We Serve' Manager Kyle Guerin. "I am proud to be part of an organization that has such a strong focus on social responsibility and that truly cares about giving back to our communities."
About the Smile Generation®
Smile Generation is a referral service for best-in-class dentists committed to modern dentistry and patients' happiness. The Smile Generation connects patients with great dentists dedicated to delivering on the Right Fit promise: providing an exceptional patient experience and advanced clinical care. The Smile Generation family is made up of over 250 dental offices throughout Arizona, California, Colorado, Nevada, New Mexico, Texas, and Utah. Smile Generation-approved offices are supported by Pacific Dental Services (PDS™). PDS is one of the country's leading dental service organizations, providing state-of-the-art support services that allow dentists to concentrate on the highest levels of cost-effective patient care.
For more information:
http://www.smilegeneration.com
Blog: http://blog.smilegeneration.com/
Twitter: http://twitter.com/smilegen
Facebook: http://www.facebook.com/smilegen
###