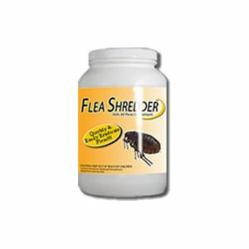 Flea bites are a health hazard for pets and also a source of mental anguish.
Austin, TX (PRWEB) February 13, 2012
A new report from Planet Amazing says that the winter of 2012 is so mild it is causing an increase in fleas. This assessment is based on data from both academic studies as well as veterinarian observations in several states including Illinois. "The weather has not been cold enough to kill fleas and ticks, so they have stayed active," says Justin Douglas, expert researcher with Planet Amazing. "Normally fleas and ticks will go into hibernation or die when the cold hits. But the mild winter in most places in the USA has allowed fleas to thrive, and thus we have a record increase in the amount of fleas," Douglas says.
For pet owners this is a problem since flea bites are a health hazard for pets and also a source of mental anguish, the report says. "Fleas lay eggs on the skin of the animals, and the entire cycle of itching is what the fleas use to procreate. So your pet has to suffer for fleas to live," Mr. Douglas says. "Add to that the toxicity of traditional chemical anti-flea treatments and it can be a frustrating problem."
Mr. Douglas points out that Planet Amazing Flea Shredder flea cure is non-toxic and safe for humans, pets and plants. Flea Shredder is a nearly-invisible powder that can be used in the home or yard. "Shredder is an innovative, effective, and safe way to eliminate fleas for good," he says. "Our revolutionary no-breed formula ensures that the fleas eggs and larvae do not survive, so you will not have to fight a whole new generation of fleas in the weeks to come. After hatching, the soft bodied flea larvae will come into contact with the powder on the ground and die before ever getting a chance to feed on you or your pet."
For more information on Flea Shredder, visit the Flea Shredder website.
About Planet Amazing
PlanetAmazing.com is the premier manufacturer and distributor of a wide range of organic and inorganic "GRAS" solutions that anyone…no matter their experience…can use to eliminate real everyday problems.
###