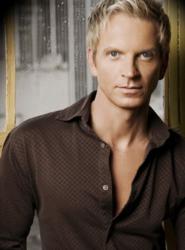 I'm a huge Tony Bowls fan, and it is an honor to have him choose Synchronicity Boutique for his only Maryland appearance.
Baltimore, Maryland (PRWEB) February 14, 2012
Synchronicity Boutique is pleased to announce that Celebrity Designer Tony Bowls will be making a rare visit to Maryland at Synchronicity Boutique on Sunday, February 19th, from 3 PM to 6 PM. Those present will be able to consult with Bowls and order custom dress and couture gown designs.
"This is a wonderful opportunity for my customers to meet, 'The incredible man behind the famous name,' said Synchronicity Owner Karen Mazer. "I'm a huge Tony Bowls fan, and it is an honor to have him choose Synchronicity Boutique for his only Maryland appearance."
Tony Bowls and his designs have been hugely endorsed by Ellen DeGeneres and Donald Trump, and are Red Carpet and Television Stages Stand-outs. They have been featured on American Idol, Dancing with the Stars, Wheel of Fortune, and on countless celebrities as well as Miss America and Miss USA Pageant Contestants.
Tony Bowls Fashion Show at the Pikesville Hilton
Tickets for Synchronicity's "Prom 2012- Tony Bowls Fashion Show," which will be held earlier that day at the Pikesville Hilton, sold out within minutes of going on sale. The show will feature 45 local students modeling Bowls' stellar dress and tuxedo designs. Mazer is donating 100% of all ticket proceeds to area high schools, including Franklin and Pikesville. $4,500 has already been raised to fund Post Prom Parties at the participating models' schools. In addition, Mazer will again this year donate $5 for every dress sold, and $5 for every tuxedo rented, to the prom attendee's school. Last prom season, over 145 schools benefited from this program.
More about Synchronicity Boutique
Named "Baltimore's Best" by Baltimore Magazine, Synchronicity Boutique is known as the area's go-to place for special occasion fashions. The Boutique outfits customers of all ages from all over the world for proms, Bat Mitzvahs, cocktail parties, Cotillions, homecomings, ring dances, graduations, Quinceaneras, Sweet Sixteens, college formals, military balls, pageants, weddings, and other black-tie events.
Open since 2003, Synchronicity Boutique is located in Hooks Village, at 25 Hooks Lane, off I-695 Beltway Exit 20. Expanded prom hours are Mondays through Thursdays, 10 a.m. to 6 p.m., Fridays and Saturdays, 10 a.m. to 7 p.m., and Sundays, 11 a.m. to 6 p.m. Merchandise also can be viewed online and purchased by phone. For more information, call 410-486-8866 or 877.919.PROM (7766), or visit http://www.MyDreamDress.com.
###