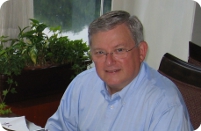 "Conflict is normal and should not be viewed as a problem, especially since one of the greatest outcomes in streamlining business operations is finding and eliminating costly duplication."
Charlotte, North Carolina (PRWEB) February 16, 2012
If the U.S. economy growing by 243,000 jobs in January is any indication, companies can expect that this year will be about job growth, not employee cutbacks. To gain the competitive advantage, companies should be aggressive in developing a lean business process model. The business process management experts at J. Weiland, Slice & Co., LLC, offer four tips to help companies realize their lean management objectives.
1. Companies must decide which processes they wish to consolidate or integrate. Companies will benefit from a standard look and feel in all their processes. They also will reap rewards from a methodology that ensures continuous process improvement. Further, companies will gain immeasurably if they focus on facilitating cross-talk and cooperation between and among different processes.
2. An executive must be identified who will agree to sponsor the work effort. The entire process is not a short project but typically can be completed in several months, given the right resources dedicated to the work effort. An executive sponsor, also called a "business owner," will keep others, especially high-ranking stakeholders, focused and aligned on the lean business process model project. This should prevent any stalling or shifting of priorities.
3. Documentation of existing processes must be gathered. At this stage, overlaps and gaps will need to be identified, such as two or more processes performing the same function and work not addressed or clearly documented. At this point, ground rules and boundaries for roles and responsibilities will need to be established. Process documentation should be standardized. Further, the identification of little used or redundant processes is critical.
4. Objective experts should be part of the resources dedicated to the project. Often, companies feel they can complete this work without the help of outside experts. However, too often this approach results in priority conflicts as internal staff is pulled in different directions by the everyday needs of the business. Further, internal staff can be at odds with each other over tough issues or be unaware that certain issues are the basis of unresolved conflicts, such as the case in many times with duplication or gaps.
Certain conflicts will be unavoidable but that is not necessarily a bad sign, according to Will Oakes, a Project Executive with J. Weiland, Slice & Co. and also a Certified Project Manager, specializing in Supply Chain and Customer Relationship Management.
"Conflict is normal and should not be viewed as a problem," said Will Oakes, "especially since one of the greatest outcomes in streamlining business operations is finding and eliminating costly duplication."
About J. Weiland, Slice & Co., LLC:
J. Weiland, Slice & Co., LLC, specializes in best practices in business transformation, targeting small to mid-market companies driven by volatile market forces to seek optimal business operations. Co-founder Jim Weiland and his team of experts are ex-IBM project executives with a diversity of worldwide management and consulting experience. As consultants, they help companies in need of Fortune 500 expertise but without the financial resources of a large corporation. The company is based in Charlotte, North Carolina, with consultants in Canada, Latin America and United States. Website is http://www.jweilandslice.com
Contact:
Juliette Weiland, Principal
J. Weiland, Slice & Co., LLC
704-243-7312
http://www.jweilandslice.com
###