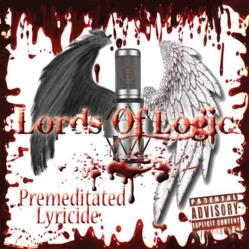 Miami, FL (PRWEB) February 14, 2012
Hip hop group Lords of Logic recently released their mixtape "Premeditated Lyricide." Presented by Coast 2 Coast Mixtapes and Untouchables Entertainment, it is now available for free download. "Premeditated Lyricide" features such tracks as "Lost In Space," "Seven Deadly Sins," "Power of the Pen" and "When I'm Gone." Production credits include DBlock Don Mega/Mega Musik, Quietstormbeatz, and Iamgenuisboy.
The Lords of Logic stand for the original essence of hip hop, the voice for the people who can't or aren't willing to speak. More than just hot beats and tongue-in-cheek lines, Lords of Logic do their best to keep thought-provoking and interesting subject matter in the forefront of culture.
Dig Luc brings his life experience, witty introspection and business acumen to the table. G Ball Jr is the "live wire," adding energy and flare to the unit. As the newest member, JD Mack is the group's dark horse. Armed with a unique voice, intellectual lyrics and pinpoint flow, he solidifies the team.
Dig Luciano is the CEO of Untouchables Entertainment. A member of the United States Air Force, Luciano has served in the Middle East in support of Operation Enduring Freedom and Operation Iraqi Freedom. He is now working on his career as a recording artist and musical engineer while pursuing the completion of his college education.
"Premeditated Lyricide" is Lords of Logic's second group release. It is available for free streaming and download at http://coast2coastmixtapes.com/mixtapes/mixtapedetail.aspx/lords-of-logic-premeditated-lyricide.
###