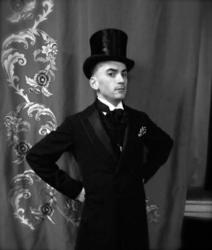 New York, NY (PRWEB) February 15, 2012
On Monday, February 20th, legendary restaurant and live music venue Duane Park presents, for the first time, ambassadors of red hot jazz, Drew Nugent and The Midnight Society. From 8pm to 11:30pm The Midnight Society, along with Spanish Burlesque temptress Medianoche, will fill Duane Park's dining room with the style and spirit of a bygone era. The band will play both beloved and lesser known melodies spanning the early 20th century, everything from Louis Armstrong to Walter Donaldson. Elegant dress is encouraged, and there will be room for dancing. Hors d'oeuvres and a full bar await winter-weary music lovers. Admission is $15 cash at the door, and Duane Park is located at 157 Duane Street in lower Manhattan.
The Midnight Society specializes in popular music from 1900 to 1935, playing on vintage instruments, they strive to keep their sound authentic yet individual. Playing up and down the East coast they have gained a name for themselves as a high-energy, knowledgeable group of melody-makers. Drew Nugent, the band's leader, an accomplished pianist and trumpeter, is also the voice behind the Midnight Society, wailing vocals with a soul richly influenced by singers of the past such as Al Bowlly, Red McKenzie, Papa Charlie Jackson, and Sophie Tucker.
###