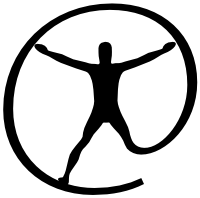 Instant alias keeps users anonymous but connected.
Bethesda, MD (PRWEB) February 15, 2012
The new mxHero plugin, "Instant Alias", allows email users to define new email aliases at any moment they are needed. This greatly increases online security by preventing excessive proliferation of personal information.
The Instant Alias plugin works by allowing the user to define an email alias by simply adding a special character and arbitrary text to the real email address. For example, user Mary is creating an account at an e-commerce site that requires her email address. Not wanting to expose her real email address, mary(at)company(dot)com, she enters mary_amzn(at)company(dot)com. All email sent by the site to the alias will be received at Mary's real address, mary(at)company(dot)com.
As an additional benefit, if Mary responds to email sent to her instant alias, mxHero will automatically alter her sender address to the alias address. In this way preserving the anonymity of her real address even during correspondence.
Mary can now rest easy knowing that her real email address will remain unknown to the multitude of services that require one. This protects her from having her true address leaked or stolen and becoming a target for spam, phishing or worse. The aliases are easy to create and unlimited. This gives her the option to make as many as she wants. As a best practice she could make one alias per signup. If a particular service is compromised, the service specific alias can be blocked without impacting Mary's true address.
mxHero is an open source software platform that can be installed with any email system. mxHero extends email's capabilities through plugins managed by a simple and intuitive interface.
mxHero is being actively developed - the roadmap includes more than 70 functionalities, some unprecedented in email. The current release includes more than 17 plugins with the added benefit of visual reports of effectiveness.
Alexis Panagides, CEO of mxHero:
"Given the frequency in which email databases are stolen from even the most reputable firms, it is no wonder that many users feel the need to manage multiple accounts as protection from over exposing ones private email address. mxHero's Instant Alias is an easier solution for email anonymity."
About mxHero:
mxHero Inc. (Delaware) is the child of IT industry veterans with over 15 years of experience in email specific technologies. It is in commercial deployment by several hosted email providers with the largest single installation carrying twenty thousand accounts.
mxHero is currently available in source format, a ready to run virtual appliance for VMware and other virtualization platforms and an automated installer for Ubuntu, Debian and Redhat Linux distributions.
# # #