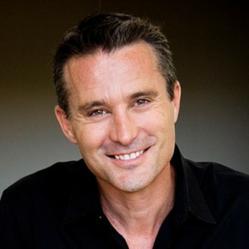 Los Angeles, CA (PRWEB) February 14, 2012
On February 1st and 2nd, more than one hundred and forty brands including Coca-Cola, AOL/Huffington Post, Disney, and TOMS, spent two days working through an actionable, company-specific Social Branding Blueprint at the first ever We First Social Branding Seminar in Los Angeles, California.
Through the support of these brands and the contribution of event sponsors, the two-day seminar supported over 40 non-profits whose important work addresses issues as diverse as cancer research, ocean clean up, and child literacy. Representatives from these non-profit organizations were invited to participate in the same expert social media training to help them scale their brand communities and social impact.
Led by Simon Mainwaring, the award-winning branding consultant and author of the New York Times, Wall Street Journal and Amazon bestseller, We First (voted Best Marketing Book of 2011 by strategy+business magazine), these for-profit and non- profit marketers worked their way from brand definition through storytelling to social media rollout.
Guest speakers included Carol Cone, Global Practice Chair of Edelman Business+Social Purpose who offered powerful insights from Edelman's 2011 Trust Barometer Report, which was recently unveiled at the World Economic Forum in Davis, Switzerland, as well as Ryan Scott, founder of Causecast, an online service that provides exceptional cause integration and employee volunteer platforms.
On the second day, Robert Tercek, former President of Digital Media at the Oprah Winfrey Network provided inspiring insights into the future of content creation, customer engagement and emerging media, while Aaron Sherinian, VP of Public Relations for the United Nations Foundation led a panel with Gordon Evans of Salesforce/Radian6 and Diana Walker, the UN Foundation Director of Partnership Initiatives. This panel discussion explored case studies, best practices and measurement for corporate social impact work.
Sponsors of the event included the United Nations Foundation, Causecast, HP Graphic Arts, SocialVibe, Radian6, CSRWire, PRNewsire, Social Media Monthly, GOOD magazine, Project 7 and Chico Bags.
The We First Social Branding Seminar will be offered as an online training program beginning April 1st, 2012. For information on the release of this critical training platform, visit http://www.wefirstbranding.com/opt-in to receive preview information.
If you are interested in attending the next We First Social Branding Seminar event, visit http://www.WeFirstSeminar.com to receive preview information. For more information on We First, visit WeFirstBranding.com.
Morgan Wells
We First Seminar
Morgan(at)WeFirstBranding(dot)com
310-878-4418
"We Support The H.O.M.E. Foundation"
About The H.O.M.E. Foundation:
The Helping Others Means Everything, or The H.O.M.E. Foundation, is a not-for-profit organization dedicated to helping our Family of Charities. Frank Verdugo, President of The HOME Foundation, wants to help as many worthy charities as possible as they struggle during these tough economic times. Frank Verdugo helps raise funds through luxury dream home raffles, prizes, and high profile celebrity events in Hollywood... "Our mission is to help charities reach their fundraising goals and to bring awareness to their praiseworthy causes." Please visit our Dream Home Raffle at: http://www.HOMEFoundationRaffle.com and http://www.facebook.com/HOMEFoundationRaffle.
# # #