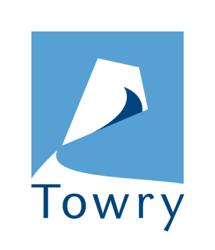 (PRWEB UK) 14 February 2012
As a couple, should you risk spoiling the mood by talking about your finances around the time of a day dedicated to romance? Towry says yes!
Andrew Fisher, Chief Executive at Towry, the Wealth Adviser says, "Absolutely! Valentine's Day is as good as any occasion to revisit your joint financial goals, and it's certainly a good time to ensure your plans are on track."
To help ensure that there are many more Valentine's Days in their future, Towry's financial advice for couples is:
1. Talk about money: For many new couples financial planning is probably not at the top of their list and it can throw up issues that need to be resolved. However by spending a little time and money on planning for their financial future, couples can make considerable savings in the long term.
2. Make a plan: By laying the foundations for their financial future, couples can ensure their loved ones are protected in event of disaster such as ill health or death. It is also important to plan for the long term by working out how much they can enjoy now whilst planning for their future. Jointly agreeing on how much risk they are prepared to take with any investments mean they can start making sensible decisions on how much risk needs to be taken with regards to their investment/pension arrangements to get the reward they require.
3. Commit to compromise: A robust financial plan can be a road map for a couple's financial success, and with the help of a professional financial adviser, it can be specifically tailored to them and their personal objectives as a couple."
Andrew Fisher added, "There will be various allowances that couples should consider, different rates of tax and how to be more efficient with their assets; however the starting point is always a plan."
Information on Towry:
Towry is a growing wealth advice business, employing 765 people in 21 offices across the United Kingdom and managing £4.5 billion of discretionary client assets (as at 30 June 2011). Towry offers fee-based independent wealth advice and independent investment management services to private individuals with investable assets in excess of £100,000.
The Company's vision is to be the UK's leading provider of wealth advice. Towry aims to achieve this by having professionally qualified employees delivering high quality advice and investment management services to clients supported by a robust operational infrastructure.
John Scott & Partners was formed in 1968 and in 2006 the company acquired Towry Law. The merged business was re-launched in 2007 as "Towry Law". Towry Law acquired Edward Jones Limited in November 2009 and, following integration of this company, the merged business was rebranded as "Towry" in May 2010.
Towry is a private company: the principal shareholders are management and employees and Palamon Capital Partners, one of Europe's leading private equity firms. Towry has been listed among Private Client Practitioner's Top 25 Most Admired Companies for 2011 and is appointed by Camelot to provide holistic financial planning advice to National Lottery winners.
1. http://www.easier.com/99308-top-tips-to-cut-the-cost-of-valentines-day.html
###