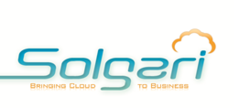 "At Parallels, we have recognised the growth in Hosted PBX services and very much welcome the addition of Solgari's APS-certified service offering to our Parallels Automation customer base," said John Zanni, Vice President of Service Provider Marketing
Orlando, Florida and Dublin, Ireland (PRWEB UK) 16 February 2012
Solgari, a provider of Hosted Voice Services to businesses, announced today that it is entering a partnership with Parallels, the hosting and cloud services enablement leader, to make a premium and in-demand cloud service available to the Parallels Automation global customer base. The announcement was made in Orlando today during Parallels Summit 2012, an event that attracts a global audience of over 1,200 leading participants from across the cloud and hosting industry.
Solgari has integrated its Hosted PBX Services platform with Parallels Automation and Parallels Business Automation Standard through an APS-certified package, providing any Parallels Automation customer the ability to launch one of the fastest growing cloud service applications into their customer bases. Solgari's Hosted PBX offering is a service that combines the advantages of lowering both telephony infrastructure and call costs while increasing the communications features available to a business. There is no need to install and maintain a local telephone PBX system with IP or soft phones connecting to the full service cloud telephony platform. By taking advantage of the lowest platinum wholesale rates, all calls are charged at the lowest rates. The extensive feature list includes the facility to make the Hosted PBX platform the centre of any company's unified communications strategy.
"There is a tremendous opportunity in the cloud voice services space globally as SMB and enterprise customers become aware of the value-add of hosted PBX services and the advantages over on-premise systems," remarked John Colgan, CEO of Solgari. "Having seen increasing demand for our services, we considered how best to launch the services in multiple markets. We recognised Parallels track record and expertise in on-boarding ISVs onto their leading cloud services management platform, Parallels Automation, and also the extent to which the platform is used by major global cloud services vendors, including hosters, telcos and resellers. Our partnership with Parallels allows Solgari to deliver our Hosted Voice Services to the increasing number of Parallels partners that are now moving to offer premium cloud services to their customers, alongside mainstream e-mail and web services. We see this approach creating benefits for everyone within the ecosystem and providing SMB customers with easy access to our services through their existing IT partners. "
"At Parallels, we have recognised the growth in Hosted PBX services and very much welcome the addition of Solgari's APS-certified service offering to our Parallels Automation customer base," said John Zanni, Vice President of Service Provider Marketing and Alliances at Parallels. "Solgari is exactly the type of innovative and ambitious cloud services ISV that we want to partner with."
About Solgari
Solgari is a global provider of market leading voice cloud services to businesses, including feature-rich Hosted PBX and Interactive Voice Response (IVR) solutions. These cloud services are provided both directly to business customers and through partners such as hosters, VARs and Cloud Service distributors. The services allow businesses of any size access to enterprise-standard voice platforms at SMB pricing, while enabling unified communications across the business. For partners, the services are integrated into global control panel platforms, including Parallels Automation and Appexchange from Salesforce.com, allowing the efficient launch of the services into their customer bases in the US, Europe and Asia Pacific. For more information, please visit http://www.solgari.com .
Press Contacts:
Naylla Kassam
Marketing Manager - Solgari
Tel : +353 86 414 3946
sales(at)solgari(dot)com
###