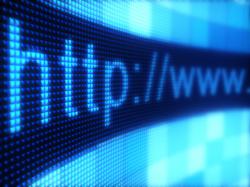 Mark Westoll, Operations Director at Adoreum Partners. With Intacore's expertise, consultative approach and subsequent recommendations, we were confident we made the right decisions"
London (PRWEB UK) 15 February 2012
Intacore, a leading IT Support & IT Services company, today announced their commitment to help businesses select the right IT and Connectivity solutions, for sustained growth and increased competitiveness. With the more and more businesses choosing Cloud Computing, as a real alternative to traditional IT deployments, businesses are exposed to a minefield of different technology and Internet services providers.
Using best practice IT Consultancy methodologies, innovative IT Solutions and super-fast Internet Connectivity, Intacore's team of expert IT professional's help companies struggling with making the right decisions, for their users and the business. "Today's tough economic times have hit everyone hard, pushing businesses to drive more value for money, while also increasing positive revenue results", said Richard Gardener, Client Services Director at Intacore. "In addition, because businesses are heavily reliant on their IT systems and connections to the Internet, it is essential these organisations, implement services which are fit for purpose, to support for them now and for future growth."
Working closely with its Internet Connectivity partners, Intacore delivers a comprehensive set of options, only selecting the right type of services, best suited to their client needs. The company says, this approach gives its clients the peace of mind, and impartially needed to drive confidence in their client centric selection process. "Delivered through our partners and managed by our expert teams, we deliver super-fast bonded and none-bonded broadband lines, the increasingly popular EFM (Ethernet at the First Mile) connections and dedicated leased lines. These services are in high demand, as businesses look to take advantage of faster connection speeds, (to deliver Cloud Ready IT Services), improved reliability and the reduction in their fees," said Mr Gardener.
Mark Westoll, Operations Director, at luxury goods brand consultants, Adoreum Partners. "We were moving offices, and needed a solution which was suitable for us at the time and for future growth. Reviewing our current bandwidth usage and looking at our projected headcount increases, the Intacore team were able to provide us with a number of great solutions, which suited our needs and budget. Each time we reviewed a different solution, the Intacore team always ensured we had the right information, to make those tough choices. It's difficult to make these calls, because once installed, they directly affect the performance of the business. However, with Intacore's expertise, consultative approach and subsequent recommendations, we were confident we made the right decisions."
Gardener concludes, "At Intacore, we strive to help our clients select the right technology or Internet Connectivity solutions for their business. Operating within a structured framework, our consultative approach ultimately reduces the complexity of the section process, by offering services which are directly suited to our clients requirements, in the short term and in for the future."
Intacore | Managed IT Services is a private corporation headquartered in the UK. The company provides a comprehensive set of IT Services to support a wide range of businesses. Services such as IT Support, IT Consultancy, Hosted Virtual Desktops, Virtual Servers, VoIP, Internet Connectivity.
For more information visit: http://www.intacore.com. Intacore | Managed IT Services | 0203 393 1599
###