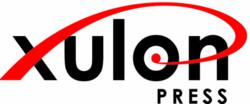 "When a nation keeps their eye on the Savior and obeys His word, He will protect and cause them to prosper,"
Maitland, FL (PRWEB) February 16, 2012
The main downfall of man is the constant disregard they have for God's word. Too often they lean more on man's understanding and not enough on the Savior. Steve Fannin's new book, Why Oh Israel: Armageddon Lost ($14.99, paperback 978-1-61996-189-0; $22.99, hardcover, 978-1-61996-190-6; $7.49, eBook, 978-1-61996-191-3), delivers an eye opening revelation that despite the fact that this nation was founded as a Christian nation, chose to separate from the Church of England to have the freedom to worship as they desired and a nation whose money bears the saying "In God We Trust," it is very far from being the Christian nation it claims to be.
"When a nation keeps their eye on the Savior and obeys His word, He will protect and cause them to prosper," states the author. "When we lean on man's understanding instead of God's, we get into trouble. [This book shows] that God has a plan for His people even though it doesn't seem like it. I hope [readers] will see the realness of the scriptures in their lives."
Steve Fannin and his wife currently reside in Florida. His studies and interests lie in Bible prophecy; the book of Revelation in particular. He describes himself as one who has always had the fear of God in his heart. He has a fire-like passion for studying and meditating on God's word, which he shares with others through his writing.
Xulon Press, a division of Salem Communications, is the world's largest Christian self-publisher, with more than 8,000 titles published to date. Retailers may order Why Oh Israel: Armageddon Lost through Ingram Book Company and/or Spring Arbor Book Distributors. The book is available online through xulonpress.com/bookstore, amazon.com, and barnesandnoble.com.
# # #